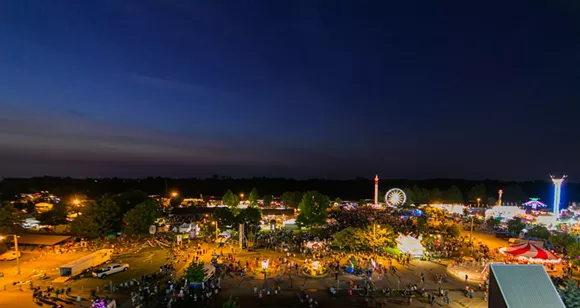 In an unprecedented move for the 11-year-old Fourth of July celebration, Stars and Stripes Festival will be held in Oakland County this year, for the first time ever.
From its inception, the festival has been held in Macomb County, first in Downtown Mt. Clemens and then at the Freedom Hill County Park in Sterling Heights. According to a press release, Palace Sports and Entertainment, which controls Freedom Hill Amphitheater, declined to renew the Stars and Stripes contract following last year's celebration.
The festival has found a new home at Novi's Suburban Collection Showplace where beloved 'Merican festivities like monster truck rides, a car crushing demonstration, a carnival midway, and a BMX show will take place. Live music will continue to be a huge part of the festival, according to organizers, and Novi's only fireworks display will happen in accordance with the festival.
"Our location may have changed, but everything else that makes the Stars & Stripes Festival one of the top summer events in Michigan, from the giant midway and attractions to the great live music and spectacular fireworks display, will all be there as always for people to enjoy," Joe Nieporte of Funfest Productions said in a press release.