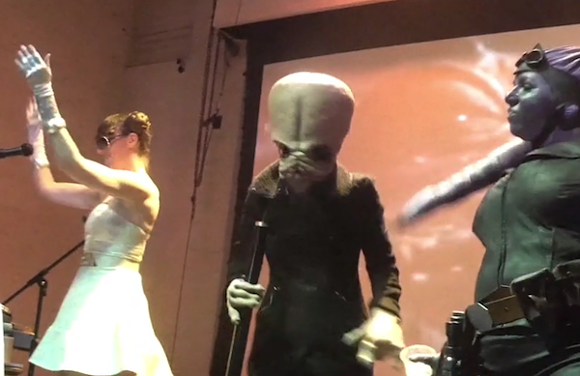 It's that time of year again, May the Fourth, when Star Wars fans embrace their fandom and let their inner geek run wild. And what better place to do it than Mos Eisley Cantina, the place that proved dive bars to be a universal constant?
But did you know Detroit has its very own Mos Eisley?
At the annual costumes-mandatory Space Dive, hosted by the Tangent Gallery, Detroiters can drink the night away among bounty hunters and smugglers in the galaxy's most infamous gathering place.
Check your blaster at the door, kick back with a blue cocktail, and enjoy.
SPACE DIVE: Episode I: Celebration from Daniel Land on Vimeo.
Space Dive 2016 happens tonight at the
Tangent Gallery
, 715 E. Milwaukee St., Detroit; $10; costumes mandatory.