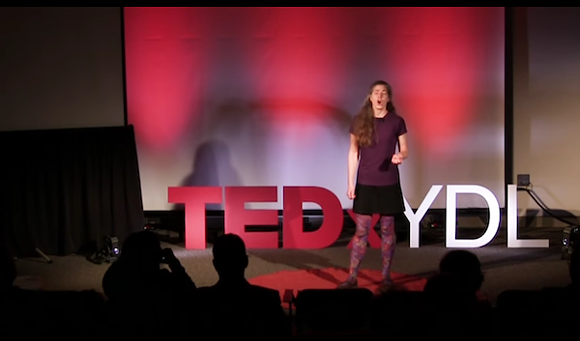 Whatever you think of TED Talks,
that brand of visionary speech as performance art
, you can't deny the appeal of having a group of experts in the field unpack an issue that's important to them in a presentation that fits the traditional 15-minute YouTube clip limit.
And, frankly, the soaring, big ideas of the national TED Talks aren't really the focus of these local chats. TEDxTalks make special room for some pretty unusual topics themselves, though presented by locals who know their stuff.
The speakers for the Ypsilanti version were announced today. So what are some of those extraordinary topics? There'll be a talk on the importance of journalism in new media from
Ann Magazine
co-owner Jim McBee, biomedical illustrator Megan Foldenauer will discuss how studying the human eye relates to art and science, geography lecturer Ping Zhou will discuss international trade and interdependence, and high school art teacher Lynne Settles will discuss art as a way to create community.
Probably one of the most interesting topics to our mind was a lecture on college students who are homeless. EMU grad student Shawntae Harris will discuss this "hidden problem" and the way community support systems can help homeless college students achieve their goals. A local shelter, named Ozone House, figures into these discussions. Should be an eye-opener for anybody trying to understand the changes in higher education over the last 30 years.
TEDxYDL takes place 7-9 p.m. April 13 at the EMU Halle Library, Ypsilanti. Registration begins today here. To learn more, see the local website.