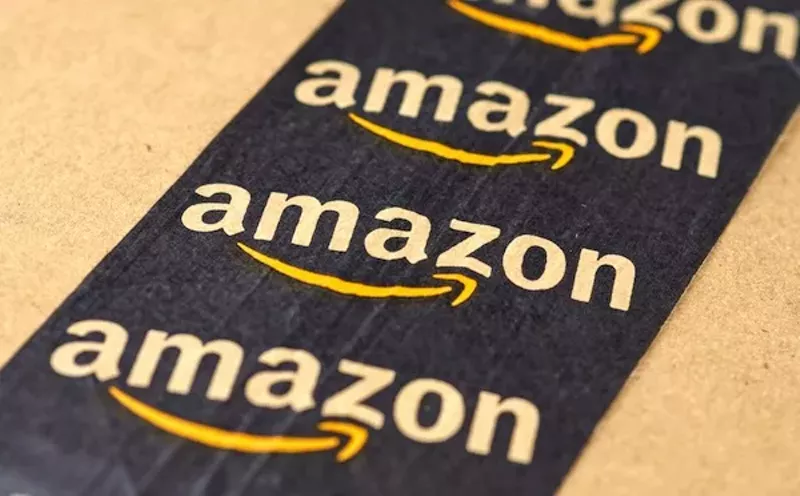 More than a month has gone by since Amazon closed its contest seeking a site for its second headquarters. The company had outlined the sort of civic assets it hoped to enjoy, and more than 200 communities put together proposals. Many of them involved generous subsidies — which some ill-mannered observers called "bribes" — to sweeten the pot.
That must have brought out a competitive streak in Detroit. After all, when rich people come offering promises, our civic leaders take a holiday from (quite rightly) enforcing austerity and tough love on the city's poor to shower the already-rich with all manner of (well-deserved) subsidies, below-market-rate land swaps, tax abatements, right of first refusal, and so much more. Sure,
sometimes fussy activists try to bargain for benefits rewarding longtime Detroiters
who've suffered through the bad times, but most of our sage leaders work to keep them at bay, lest these "job killers" meddle in the important business of
giving to the least needy among us
.
Given this strong local dynamic, you have to hunger for more information about what was in Detroit's plan, which has been kept under somewhat tighter wraps than other recent "transformative" proposals. In fact, as information comes in about what other sweet bennies have been placed at Amazon's altar, you have to wonder: Did we really offer the $474 billion corporation enough?
Using the money the city spent sealing the deal on the Poletown plant as a benchmark,
Detroit has wound up paying more than $150,000 per job created
. Given the promise of 50,000 jobs, Detroit's top-dollar offer for the new headquarters could therefore be as high as $7.5 billion. At least as a figure, it's a little sweeter than what New Jersey offered: $7 billion. But much of the money for Poletown went to local demolition contractors and stubborn, unreasonable homeowners standing in the way of progress. It just isn't feasible to make that kind of cash offer — even if Wall Street came courting Detroit with an appealing "swaps" deal.
While Detroit lacks the raw financial power to offer lucrative cash "inducements" to Amazon, there's no shortage of creative ways to turn Jeff Bezos' head. Take the
offer of Stonecrest, Ga.
, to create a municipality named "Amazon" just for the corporation. While renaming any part of "Detroit" would probably work against the offer, given
the name's newly profitable cachet
, why not let the company rename a few things we no longer care about? For instance, why should a freeway be dedicated to Walter Reuther, the UAW honcho who helped unionize Detroit's autoworkers? Isn't that a slap in the face to Amazon, whose employees prefer "a direct connection" with management? Being able to sweep away a few of these obstacles to understanding will no doubt appeal to the warm, paternalistic attitude the
nonunion employer
takes to its workers. Plus, it's not exactly groundbreaking, taking a page from
the program of Maine Gov. Paul LePage
.
Amazon has made it clear it intends to select an area with good transportation links and local transit infrastructure. But we all know that rapid transit and high-speed rail are tricks socialists use to steal money that should rightfully go to more concrete, wider highways, and broad, beautiful parking lots. With any luck, there was language in Detroit's proposal touting our bold $3 billion plan to expand area freeways over the next 20 years. By 2036, these improvements would mean that Amazon workers toiling at their Detroit campus would be able to escape the city more quickly to their homes in Oakland County. After all, if Amazon's new "good jobs" are going to go to the people who deserve them, we'll need bigger, faster escape routes from Detroit into
places that really embody the American dream
.
Take note, also, of
the offer of Fresno, Calif.
, to give Amazon a role in ensuring the increased tax revenues benefit … well, Amazon! After all, it's all well and good to give
a brand worth $54 billion
all the money, land, and tax breaks we can. But if the benefits of all that increased economic activity and rising land value were to accrue to actual residents and not the company, what good have we really done?
There are some simple things we could do to show the international conglomerate that we care about them. Why not allow Amazon to craft the school curriculum for many of Detroit's charter schools? Our young people could grow up learning early on the joys of working in a "corporate fulfillment center" with such books as "A is for Amazon"!
Or, since
we're already allowing our super-rich a hand in designing Detroit's justice campuses
, why not grant the corporation a lease on one of our criminal courts, where criminals can be reformed as they labor under the watchful eyes of Amazon's human resources department? Of course, not all those sentenced will be model employees. For a small civic contribution of $47 million, Little Caesars Arena could be transformed into a caged arena for everything from gladiator-style contests to full naval battles in shark-infested waters. Future ticket receipts would prove quite profitable to the company. Best of all, contestant casualties would help take pressure off the state's expensive carceral system.
Dan Gilbert has captured the imagination of metro Detroit's commentariat as chief beneficiary of
a bold plan to allow developers to capture tax revenue
by retooling the state's brownfield laws. Couldn't state and regional power brokers also grant Amazon special "residential capture" abilities? Here's how it might work: The corporation would be granted temporary ownership of several hundred Detroit residents. Sure, some critics might whine about "slavery" – until they realize it's all voluntary: Poor, hard-done-by families trying to pay off water bills or tax liens, would have their bills paid off with the donation of one surplus family member to the corporation. That fully tax-deductible donation would help provide a baseline standard of living to the family while ensuring one of their members is able to pay back the family's debt to the corporation. It's what businesspeople call a "win-win."
While we're considering granting special honors to entities we're courting,
why stop at "Spirit of Detroit" awards
? How about peerage? We could promise our new prospective online overlords noble rank that will last in their families for generations. To instantly acquire the nobility of a Gilbert, an Ilitch, a Hantz, or (yes, even) a Moroun would cement top executives' status as made men in Detroit's finest circles. And in these times of heightened public awareness of sexual abuse, it would be a comfort to Amazon's executives to enjoy legally recognized "droit du seigneur."
Sometimes a public work of beauty is just the thing to clinch a deal. Louis XIV created the Palace of Versailles to attract his nobles. How about presenting Amazon with something equally gorgeous, like a park? After all,
as a division manager of Detroit's recreation department
once said of Detroit's parks, "Why do we hang onto something that doesn't produce nothing? It consumes the resources available to the city." There might be some outcry, to be sure, but why not offer the entire east end of Belle Isle Park to Amazon? (Sadly, the Grand Prix makes it unfeasible to offer the whole park all year round.) Is this too grand an idea? At the very least, we can offer a 10-acre salt-water garden fed with the tears of Detroit's poor.
See? Even those whining freeloaders have something to contribute as well!