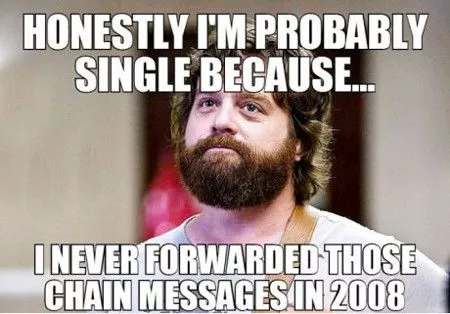 Looking for other singles that are ready to mingle? Then you might want to try hanging in out in some of these places.
According to data compiled by
Sanlom
, a website that's kinda weird but seems legit, these areas have the highest concentration of singles, as determined by census information.
The site compared how many dudes per lady and vice-versa since the Census doesn't measure sexual orientation (
this does
), and here's what it came up with.

For all the single ladies: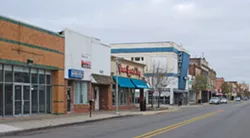 1.
Hamtramck
— Yup, that's right, there's about 2 hipster dudes for every hipster gal, and there's certainly no shortage of watering holes to find the liquid courage to say hello.
2.
Garden City
—
Nothing says love like the city that boasts it's home to the first Kmart, Little Caesars, AND dine-in McDonald's in Michigan (go ahead,
check our facts
).
3.
New Baltimore
— Dudes with boats.
4.
Clawson
— Looking for a man with small town charm? Clawson's got em.
5.
Grosse Pointe Farms
— To borrow from the singles' anthem "Jumpin' Jumpin'" by Destiny's Child, Grosse Pointe Farms is full of ballers and their pockets full grown.
And for all you bachelors out there:
1.
Oak Park
— Filled with women who just couldn't seem to find a match in Ferndale.
2.
Plymouth
— Plymouth is home to Michigan Theological Seminary, which means you can find a woman to share in your love for the lord.
3.
Melvindale
— A lot of these chicks might live at home with their parents, so just prepare to spend a lot of time hanging at your place.
4.
Southfield
— Find women who totally get why you moved out of Detroit.
5.
Wixom
—
There may not be lights on the freeway near Wixom, but it is home to ladies ready for love.
Scratching your head? Yeah, us too, but hey — men lie, women lie,
numbers don't
. And really, aren't you having more fun being single anyway?