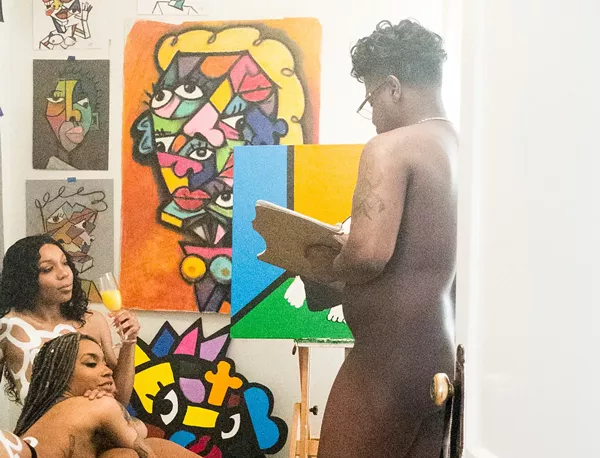 When he's not making music (like that
catchy jit remix of the '90s toy Bop It
that he dropped earlier this year), Sheefy McFly, née Tashif Turner, is a visual artist. And he's been busy.
"I'm just like a hermit painting this shit," he tells us of his new body of work, which he says is made up of pastels, paintings, and mixed-media works inspired by Cubism.
He says he's been so busy, he's made enough artwork for three shows. The first kicks off Wednesday at the Griot Music Lounge — the following shows will be held on Friday, July 20 at Type Collection (261 E. Merrill, Birmingham) and on Friday, Aug. 24 at Hidden Gate Gallery (1343 E. Fisher Fwy., Detroit). McFly will also be DJing at all three shows.
Event runs from 7 p.m.-midnight on Wednesday, July 11 at the Griot Music Lounge, 66 E. Forest Ave., Detroit; 313-289-3813; griotdetroit.com; No cover.