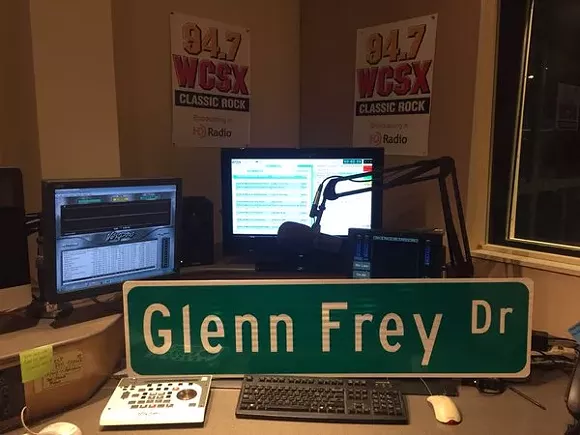 The City of Royal Oak will officially be the home to Glenn Frey Drive come Thursday.





Just last week, the Royal Oak School Board approved dedicating a part of Willis Avenue to the late-Eagles member in a 12-0 vote, according to Billboard. The street runs next to Frey's former high school.




The official street name changing ceremony will take place Thursday, at 5:30 p.m.


Last night's Grammys also paid homage to our fellow Michigander. Frey's Eagles bandmates Don Henley and Bernie Leadon performed their hit song and first single "Take It Easy" during the award ceremony (which you can see a video of below). Joining them onstage was Jackson Browne, who co-wrote the song.