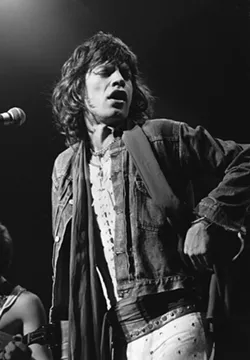 A rock 'n' roll-themed exhibition at Birmingham's Robert Kidd Gallery will feature works by
Creem
magazine photographers as well as bona fide rock stars.
The show, titled "Rock This Town," features
Creem
magazine photographers Charlie Auringer, Ken Settle, Neal Preston, Bob Gruen, Elliott Landy, as well as with works of art by the likes of John Lennon, Jerry Garcia, Steven Tyler, Miles Davis, Michiel Gieler, Troy Murray, and Robert Kidd gallery director Gerard Marti.
The exhibition opens from 5 p.m. to 8 p.m. on Saturday, April 22. The Robert Kidd Gallery is located at 107 Townsend St., Birmingham; 248-642-3909;
robertkiddgallery.com
.