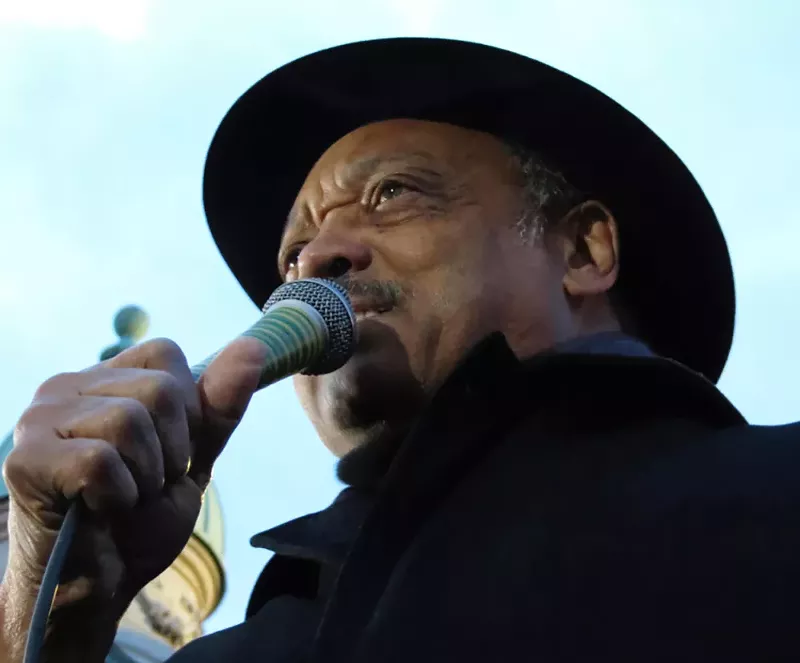 Civil rights activist Rev. Jesse L. Jackson will host a free event in Detroit on Martin Luther King Jr. Day.
The event, a rally dubbed "Let Freedom Ring," will be held at 4 p.m. on Monday, Jan. 16 at the Fox Theatre.
The event is free and open to the public.
"Detroit has always had a special place in our collective long walk to equity and justice," Jackson said in a statement, adding, "in spite of Dr. King's death, his truths are still marching on."
According to a press release, "Let Freedom Ring" will celebrate six Detroiters "whose work have shined the light on humanity and expound the life of Dr. King."
Those include Rabbi Daniel Syme of Temple Beth El, Bishop Charles Ellis III of Greater Grace Temple, Rev. JoAnn Watson of West Side Unity Church and former executive director of Detroit Branch NAACP, Shamayim "Mama Shu" Harris of Highland Park's Avalon Village, University of Michigan running back Blake Corum, and singer Kem.
Other dignitaries slated to attend are Mayor Mike Duggan, Lieutenant Governor Garlin Gilchrist, II, U.S. Rep. Debbie Dingell, U.S. Rep. Rashida Tlaib, and U.S. Rep. Shri Thanedar.
Entertainment will be provided by singer-songwriter Howard Hewett, the Detroit Symphony Orchestra Youth Ensembles, and the Dr. Martin Luther King High School Dance Workshop.
Though the event is free, tickets are required and are available starting at 10 a.m. on Thursday, Jan. 5 from 313Presents.com and Ticketmaster.com.
Coming soon: Metro Times Daily newsletter. We'll send you a handful of interesting Detroit stories every morning. Subscribe now to not miss a thing.

Follow us: Google News | NewsBreak | Reddit | Instagram | Facebook | Twitter