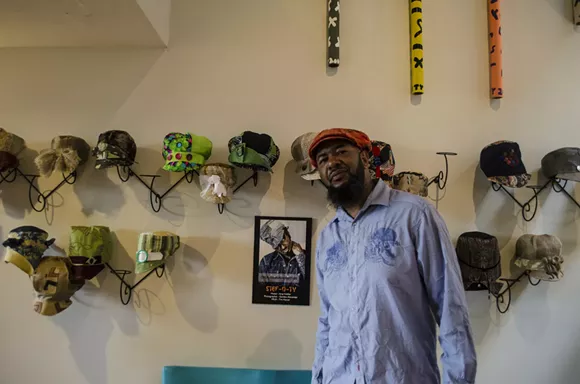 Last week we covered local retailers and hat makers Stephanie and Tyrone Dickey, a pair better known as Stef-n-Ty, in our
weekly "Retail Detail" column
.
The married couple have been crafting unique hats since the '90s. Back then the couple lived in New York, but a few years ago they moved to Detroit to take advantage of lower rent and a growing retail market.
It appears the pair will be moving again soon. Stephanie recently announced their retail location will soon move from their digs at 227 Iron St., Detroit to The Collective at 8325 E. Jefferson, Detroit. In fact, they plan to be open in their new location by Wednesday, July 1.
The Collective, located in historic Indian Village, calls itself a hub for arts and culture, offering affordable retail space to unique entrepreneurs.
In anticipation of the move, Stef-n-Ty are holding a 20-percent-off sale until July 5.