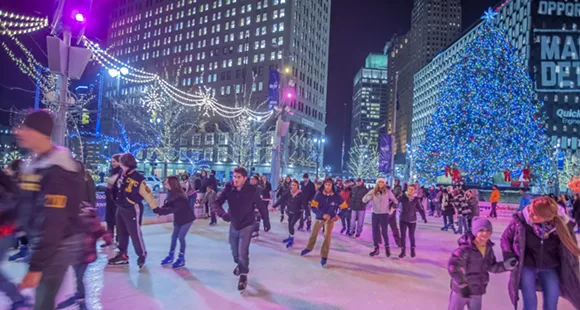 If you're feeling lost like a sad puppy without a home because our country is a hot mess, I have some good news for you that just might brighten your day.
The fantastic ice rink at Campus Martius is coming back Friday, November 18 in celebration of all things winter, and the lighting of the Christmas tree, too.
The rink is open 7 days a week and on holidays, too. There hours are as follows:
Monday – Thursday, 11 a.m. – 10 p.m.
Friday, 11 a.m. – Midnight
Saturday, 10 a.m. – Midnight
Sunday, Noon – 8 p.m.
Adult admission is $8, a child under 12 is $7, and seniors over 50 years old is $7. There are skates available for rental as well and they will cost you $3.