With the anticipation of the new, still-unnamed stadium looming, the Red Wings decided to freak everyone out by revealing a new logo. Sort of.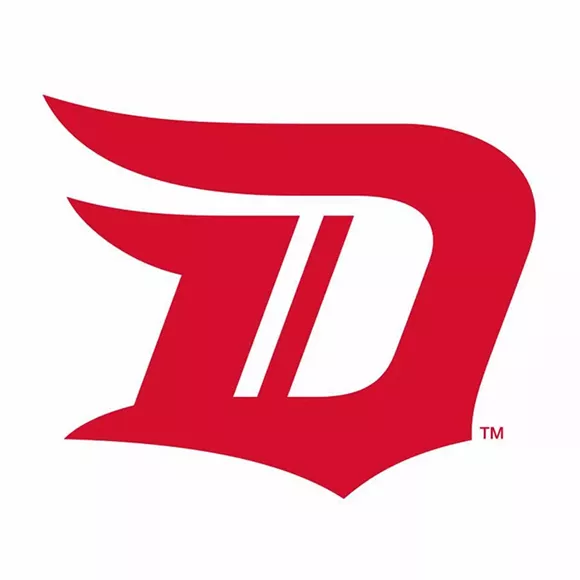 The logo features an Old English style D — similar to the Tigers logo, with a fancy wing shape coming off the end of the letter. Fans thought the graphic would be replacing the beloved winged wheel logo and immediately took to the public square Internet to express their outrage.

WHAT IS THIS NEW RED WINGS LOGO. NO NO NO NO NO

— Hannah Iwrey (@hannahiwrey) February 25, 2016
@balooga @BroBuzz1 the new red wings logo is complete ass pic.twitter.com/auq4ZWYxQk

— Ty (@Ty_pls) February 25, 2016

Turns out, the new D logo is not replacing anything. That's right, people were upset on the web over something that wasn't even true. Imagine that.

The new design will only be featured for the Stadium Series, aka the games that are played in massive outdoor stadiums, which some fans were still pissed off about.

The design, which is a throwback to the 1920s Detroit Cougars, will make its debut tonight at the highly-anticipated alumni game at Coors Field in Denver when former Red Wings will be taking on ex-players from the Colorado Avalanche, including fan favorites Steve Yzerman, Brendan Shanahan, Nicklas Lidstrom, Chris Chelios, Kris Draper, Dino Ciccarelli, Tomas Holmstrom, and others.
Tomorrow night, the current Red Wings team will take on the current Colorado Avalanche team in Denver as well. You'll be able to catch both games on Fox Sports Detroit or the NHL Network at 7 PM ET.

If you wanna see people really freaking out, check out the 1000+ Facebook comments.

LGRW!