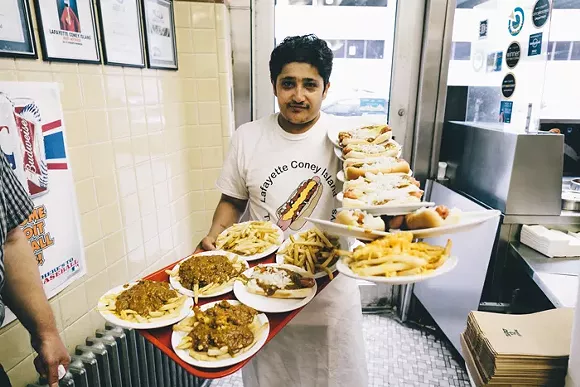 Sam Sklar hopes he serves as something of an ambassador for those who haven't yet had the chance to discover Detroit. The 20-year-old photographer has been actively exploring the city since he was 16, and his work continues to grow in popularity, earning him over 11,000
Instagram
followers and an upcoming internship at Shinola.
"I have always associated myself with Detroit and tried to rep the city any way I could," says Sklar, who is currently home in West Bloomfield on summer break from Babson College in Boston, Mass. "I'm very proud of that, I try to make it known that I'm from Detroit".
Sklar says his photos are intended to be honest and display the city in its purest form. "I definitely show it for what it is, and I think that people like that," he says. "I think that people still like Detroit and they want to be able to go, but they just don't feel comfortable. Even if it's not rainbows and butterflies, people are still attracted to it. People just want to be where things are happening."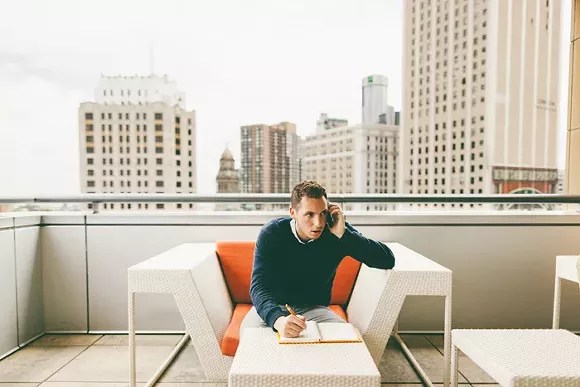 His shots are raw, and meant to depict the full spectrum of Detroit, capturing both its grittiness and its beauty. This openness, he says, is what is necessary to attract people. "It's not going get better just magically, we need people to be downtown for things to start happening," he says. "As long as I can make Detroit seem cool, seem real, seem possible for people to go there, I think that's better than putting out a fake picture of what Detroit really is."
Sklar hopes to see attitudes about the city continue to shift.
"It's changing so quickly, just as of the last two years. I think it's definitely going to get a lot more popular and thrive in a different way", he says. "There's going to be a lot more small business, and one group of people has to act first. If people start coming downtown and creating growth from the center, those businesses will start coming, and it will start thriving at an exponential level."
To see more of his work, visit his
website
, or view
our slideshow
of some of his photos.