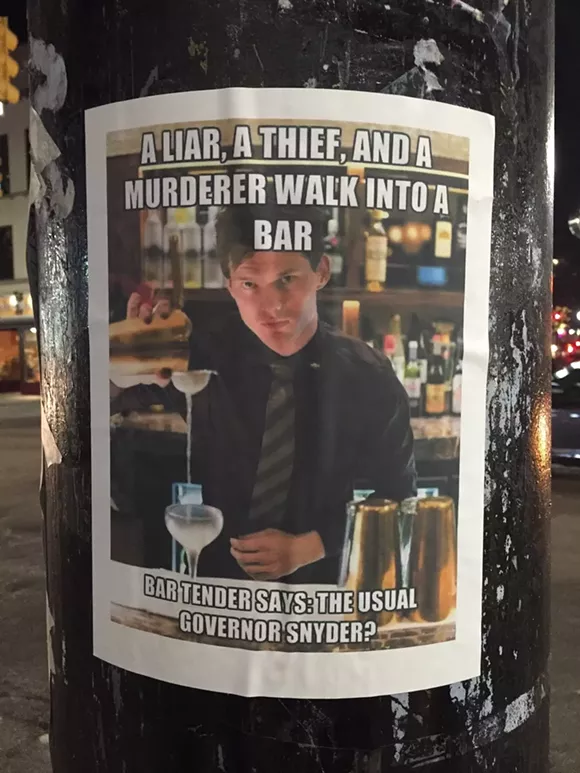 One Michigan resident isn't mincing words about Gov. Rick Synder and his role in
poisoning the entire city of Flint with lead-tainted water.
Reddit user WYLD_STALLYNS posted this photo of a poster to the site yesterday, noting he found it in Ann Arbor.
Have you spotted similar posters around the city?