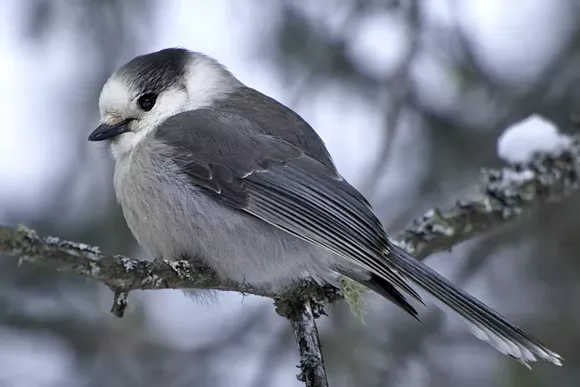 America has 99 problems, but picking a national bird is unfortunately not 1.
While we are agonizing over the fact that an orange blob is appointing white nationalists and racist Senators to his cabinet, across the river in the holy land of Canada, they are having a national crisis over the selection of a national bird.
And tell me why we haven't all picked up and left?
According to
NPR
, Canada recently had its own election of a national bird (one could argue we did the same thing with this election) and after a two year poll and many debates,
Canada Geographic
announced that they are recommending the grey jay as the national bird, and Canadians lost their chill.
The announcement is controversial because the little grey jay was beat out on the polls by the common loon and the snowy owl.
Canadian Geographic
is hoping that the government will take their recommendation in celebration of Canada's 150th birthday in 2017.
Canadian Geographic
gave a pretty well thought out explanation to why they didn't follow the online polls and recommend the common loon or snowy owl. The grey jay has nicknames like "whiskey jack" and "Canada jay" which are pretty badass, they can be found in every province and territory, and none have been recorded outside of North America.
If the Canadian government adopts the cute little bird, it will join the beaver, which is the country's national symbol. We thought the national symbol for Canada was a Mountie eating a large portion of poutine, but that's for another discussion.
So good luck to you little grey jay. The public seems to not like you, but you seem best fit for the position. Sound familiar anyone?