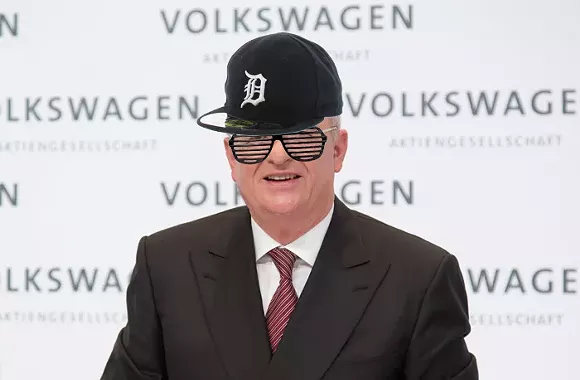 Following news that German automaker Volkswagen has been knowingly cheating diesel emissions tests for years, CEO Martin Winterkorn
has resigned
from all posts at the company.
It's a sticky scandal. In admitting wrongdoing, Winterkorn said, "I personally am deeply sorry that we have broken the trust of our customers and the public." So how does VW regain the public's trust?
Sounds like a job for a slick advertising campaign. In
a recent episode
of This American Life, the producers asked some of the top ad firms how they would handle it.
Rich Silverstein of Goodby Silverstein & Partners (the firm behind "Got milk?" — among others) came up with a plan: Move the VW headquarters to Detroit, "the bleeding heart if the American auto industry," and "then run an ad that's big and splashy and unapologetically American." (GS&P had a Detroit office from 2010-2013 before losing the Chevrolet account.)
GS&P even got one of their admen to write and perform a rap for such a campaign (over a beat sampled from Winterkorn's apology). Listen to
the track
below, or listen to the full episode
here
.