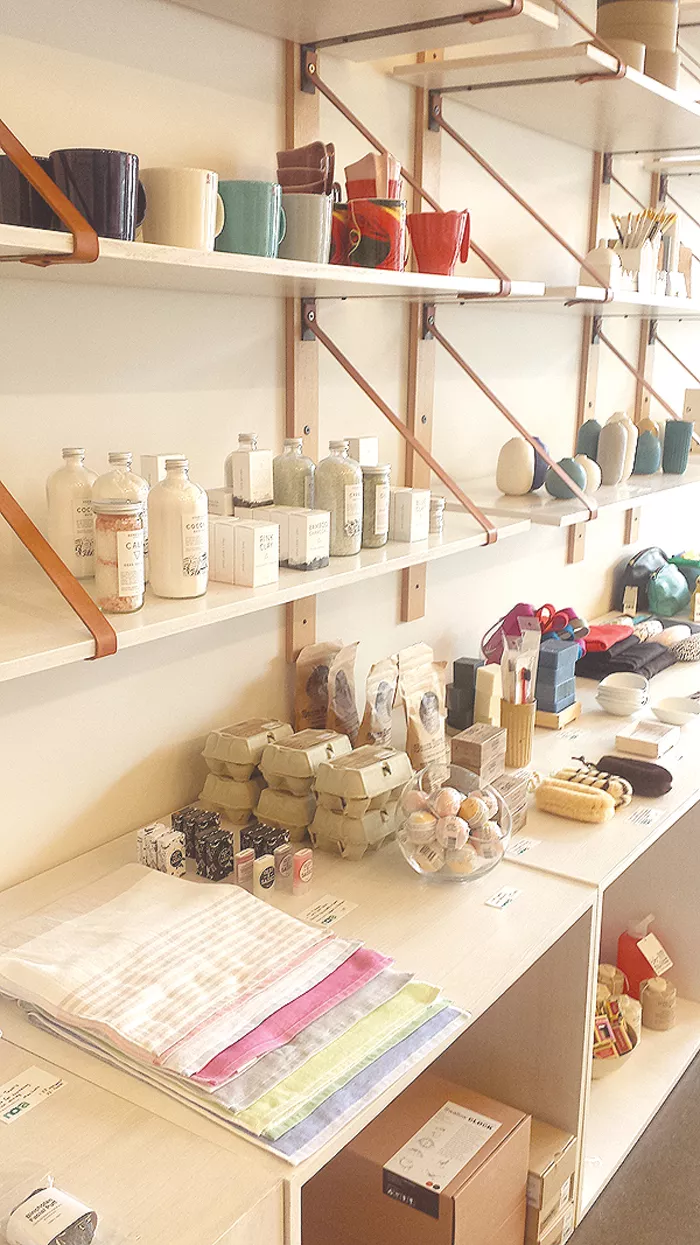 Nora
4240 Cass Ave., Detroit; 313-831-4845; noramodern.com
Open: Sunday-Monday: 11 a.m.-5 p.m., Tuesday-Friday: 11 a.m.-7 p.m., Saturday: 10 a.m.-6 p.m.
Cass Corridor might be one of our favorite places to pop in for some shopping in all of metro Detroit. The street is lined with storefronts like Thrift on the Avenue, Tulani Rose, Hugh, and Cass Corridog, and places to grab a drink and a bite to eat include Melt, La Feria, and Avalon Bakery. Curl Up and Dye, a funky salon, can be found on this strip as well, and The Hub is located just a short walk down the street. There are always friendly folks walking up and down the street and the last time we found ourselves in the neighborhood, even a hi-lo driver stopped to wave hello.
Nora, a lifestyle boutique, can be found amid these shops. Sleek and chic, its design aesthetic is a simple white with modern shelving and décor. When we popped in, we found joyful little pieces like cute cards, scented soaps, and a bevy of books. Prices range from reasonable to mini investments, but most of the store's offerings are unique and interesting. For instance, we quite adored The Dots coat hooks from Lars Tornoe. The round wood wall hangings range from oversized to miniature and come in a host of hues. They're just odd enough to be magical while retaining a useful design.
Jewelry is also available here from designers like Kate Bordine, Jill Platner, Grrl Dog, and Menu along with housewares that range from fabric napkins to wood butter knifes and screen-printed aprons. The store carries a variety of designers, some of whom are based in Detroit and others from as far as Japan and Scandinavia, this amalgamation allows for a wide range and interesting selection of goods.