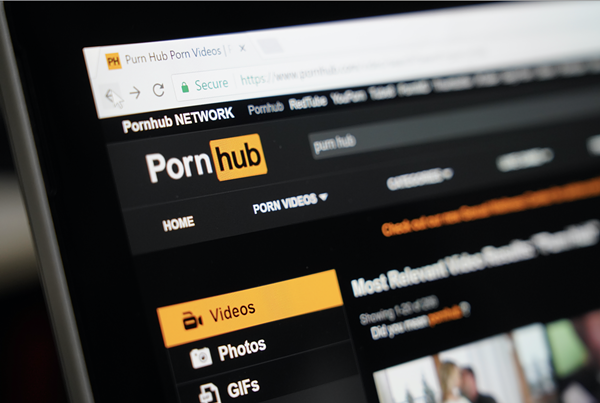 It's official, Detroit — we love porn. At least according to the latest batch of Pornhub stats.

Each year, porn streaming giant Pornhub does the deed by digging deep and going hard at compiling some insanely detailed statistics and analytics regarding the world's fapping habits. This year may have been their biggest yet (that's what they all say.)

According to their latest findings, Pornhub saw 33.5 billion visits over the course of 2018 – which is a 5 billion increase in visits from 2017. This breaks down to an average of 92 million daily visitors. In other words, its as if the entire populations of Canada, Poland, and Australia logged on for a self-love session every single day. From these metrics, 71 percent of the aforementioned traffic was from cell phones (sneaky, sneaky), and across the globe, the term "lesbian" was Pornhub's most searched term whereas queen Stormy Daniels ranked first for the most searched person.

How did Detroit measure up?

Well, The lesbian category was also popular amongst Detroit masturbators as it ranked second, surpassed only by our number one search term "ebony" which was also Detroit's top search in 2017. Naturally, "ebony lesbian" was third.
Detroit ranked 24th for U.S. cities for most porn watched on Pornhub and 59th in the world (a drop from 11th and 34th, respectively). About 28 percent of Detroit visitors identify as female, matching the national average. As for people, we searched for porn star Sarah Banks a whole bunch and we also had a thing for the game Fortnite (talk about a good ol' fashion pump shot!)
When it comes to timing, though, Detroit can pat themselves on the back or the, well, you know. Pornhub revealed that Detroit visitors managed to hold out for nearly two minutes longer than the national average of 10 minutes 37 seconds. Or maybe it's just that we are indecisive? Either way, good job, Detroit! You did the damn thing.
For a full, not entirely NSFW breakdown click here.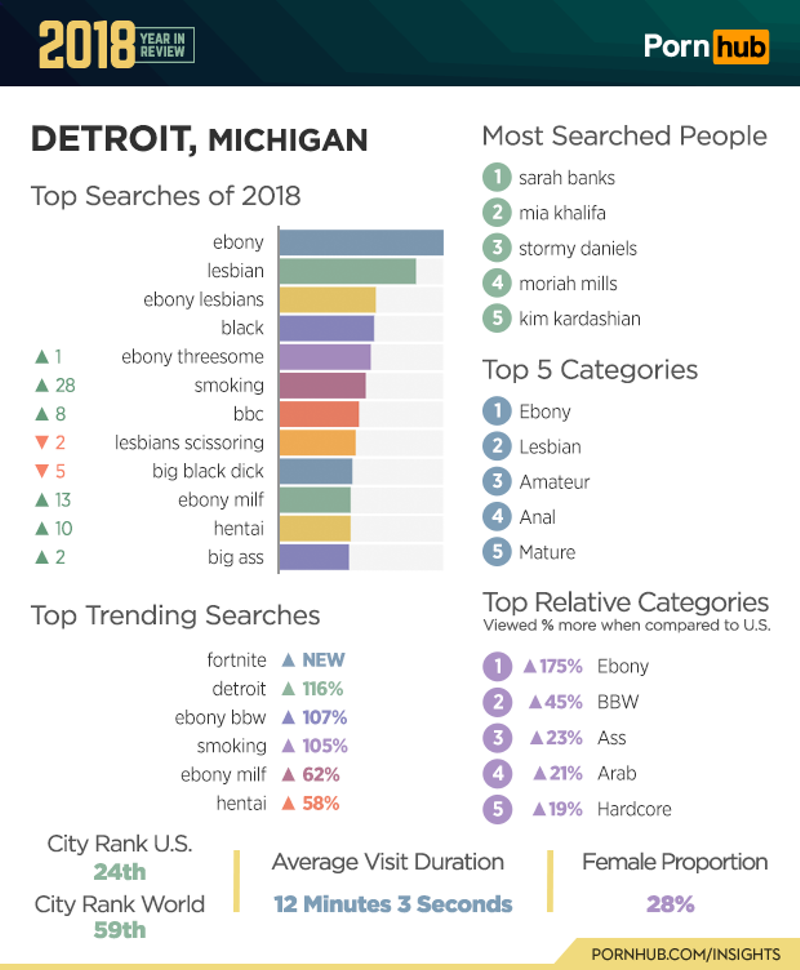 Stay on top of Detroit news and views. Sign up for our weekly issue newsletter delivered each Wednesday.