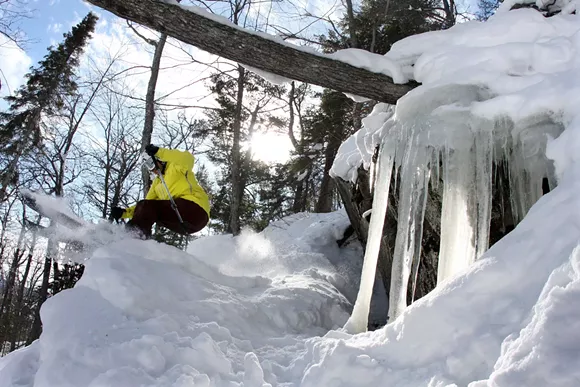 As a young person who likes to travel, lodging options are always so expensive, wither you are staying in a hotel or renting an Airbnb. While many Americans who travel to Europe often stay in hostels, the culture in America is a little different. Staying with a friend seems like the more viable option, but unfortunately I don't have one in every major US city. All the while, these major US cities do have hostels, it seems that people tend to forget that they are an actual option — just check out the
Hostel Detroit
located on Vermont St.
What you especially don't see are hostels that are located in such remote areas, like this new one that is under construction at
Mount Bohemia
in the tippy-top region of the Upper Peninsula.
The ski resort has normal accommodations for families or people not living on a budget, but the hostel is the perfect option for any college student or person who could care less about renting a bed for the night. A night at the hostel will cost you just $45 and gives you full access to the activity center at the resort, plus it includes breakfast and dinner. What more could you need?
In addition to the low cost,
skiers and snowboarders will also have access to
a 30-person hot tub, a 15-person sauna, an on-site bar, and ski-in and ski-out access to the untamed hills that Mount Bohemia is known for. This just seems like Mount Bohemia is setting itself to be the ultimate party ski resort and we are very into it.