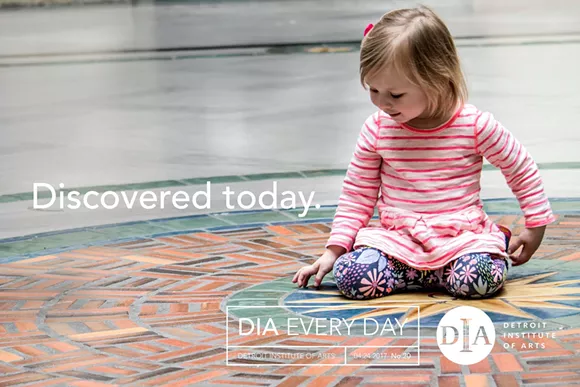 While everyone on your timeline is rightfully mocking that new
tone deaf Pepsi ad
, the Detroit Institute of Arts launched a new campaign.
Entitled "DIA Every Day," the new campaign developed by Leo Burnett aims to show how the institution is more than just an art museum. It will feature a different ad every day of the year, "each one featuring visitors engaged at the museum in a variety of ways — enjoying a glass of wine in Kresge Court, looking at art, drawing in the galleries or listening to music," according to a press release.
"This new campaign shows that there are limitless ways for visitors to make connections to each other and the world around them through the inspirational power of art," DIA Director Salvador Salort-Pons said in a statement. "Through our daily experiences with art we find that our collection is an extraordinary platform to enjoy life and bring the community closer together."
With a collection that features more than 5,000 works of art on display, Leo Burnett has plenty of material to work with — in addition to performances, lectures, dining, and other entertainment options.
"Producing 365 pieces of content might seem crazy, but we're really just documenting the bits of wonder patrons discover every day," Leo Burnett Detroit senior vice president Jenn Kerasiotis said in a statement.
The ads will run online, on billboards, and on radio.