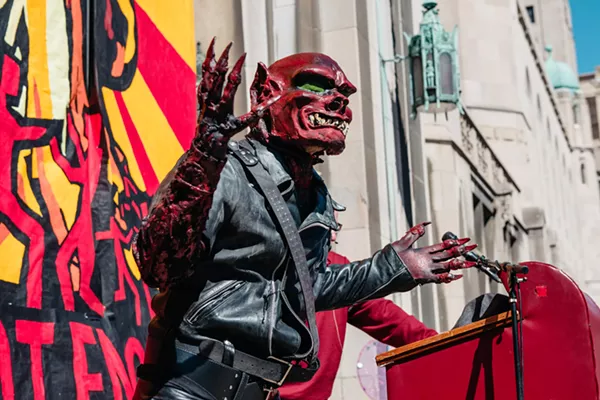 It might not feel like it, but spring is on the way. The equinox is Thursday, March 20, marking our transition out of winter and into warmer weather.
But, many Detroiters mark spring by a different ruler. And that ruler is a little red devil we call the Nain Rouge.
The legend of Nain,
who some believe to be a misunderstood figure in Detroit history
, goes back to 1701, when Antoine de la Mothe Cadillac founded Detroit. The shortened — and oft-repeated — version of the tale states that Cadillac was attacked by the feared "Red Dwarf," who then cursed Cadillac and the city. Cadillac died penniless after returning his native France. Detroit, as you know, has had its ups and downs.
For the ninth year running, a group of Detroiters will gather to chase away the Nain (after he performs some quirky stunt and gives a speech, of course) and bar him from casting wicked curses about town.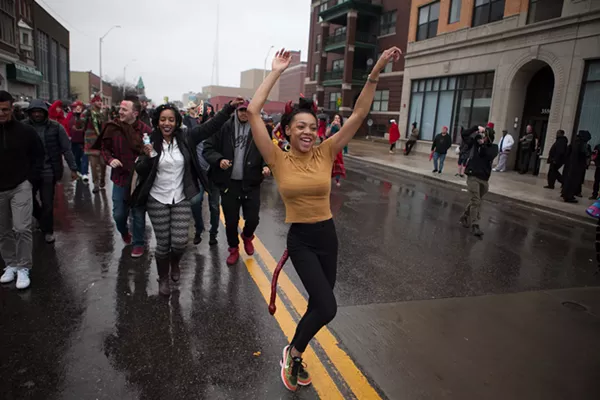 The Marche du Nain Rouge takes place on Sunday, March 25 through the streets of Cass Corridor, ending on the steps of the Detroit Masonic Temple. Entertainment begins at noon, and the parade starts at 1 p.m. As in years past, Caribbean Mardi Gras Productions will bring feathery floats and a steel drum band, Gabriel Brass Band will provide New Orleans-style musical accompaniment, and "Art Cars," including the Bubblemobile and Scrubby Bubble, will fill out the fun.
The whole thing is free, plus businesses near the parade route are offering specials and auxiliary events. Find everything you need to know
here
.
Get our top picks for the best events in Detroit every Thursday morning. Sign up for our events newsletter.