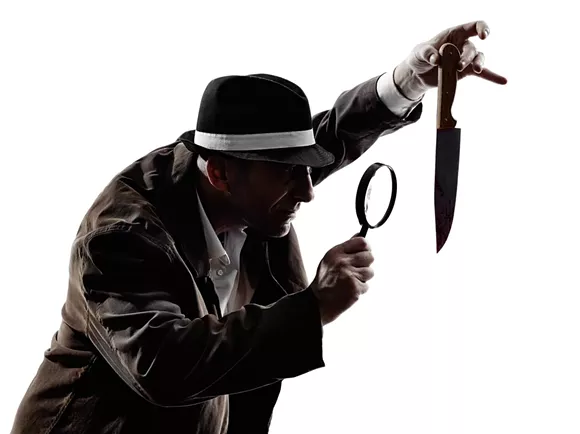 The game is afoot! Or rather, the play. Now playing at
Meadowbrook Theatre
, Arthur Conan Doyle's classic Sherlock Holmes tale,
The Hound of the Baskervilles,
has been transformed by Ken Ludwig into a play of mystery, mayhem, and murder.
One by one, the male heirs of the Baskerville line are being picked off. Holmes and Watson must find out who dun it—before the family curse dooms it's newest heir.
With five actors portraying more than 40 characters, this play takes Holmes and Watson on an adventure full of clues, silly accents, disguise, and deceit. Will they be able to catch the culprit and unmask the murderer? You'll have to see this comedy of errors to find out! But hurry;
tickets are only available until October 30!