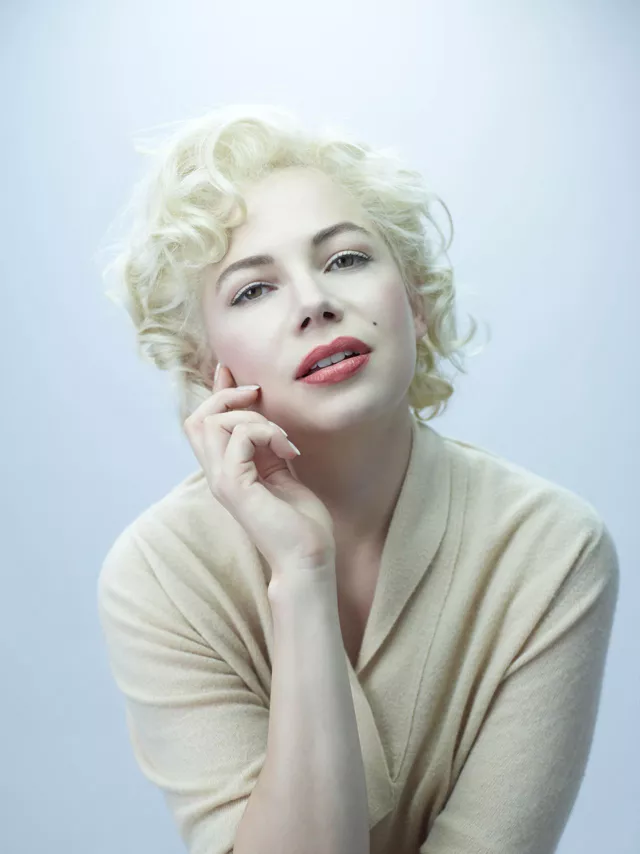 My Week with Marilyn
Directed by Simon Curtis. Written by Adrian Hodges, based on the diaries of Colin Clark. Starring Michelle Williams, Kenneth Branagh, Eddie Redmayne and Emma Watson. Rated R. Running time: 99 minutes. Rated R.
B
Playing an icon is often a thankless job, especially when the images of the subject at hand are burned so deeply into the cultural subconscious that they embody whole ideas. Marilyn Monroe is sex, even 50 years after her death, the blondest of all bombshells still sets the standard for onscreen allure. So credit Michelle Williams for attempting it — and she bleaches out her hair, plumps up her curvy frame, breathily whispers and shoops and shimmies her way through every scene with a determination that covers how hard she's working to fill Monroe's slinky white dresses. It's a tremendous bit of work, especially considering how deeply buried in myth and memory the real person has become. It's a pity that all her prodigious efforts can't conceal that the movie itself is an inconsequential enjoyment, an obvious bit of Oscar bait masquerading as a serious feature film. 
Efficiently but unimaginatively directed by TV journeyman Simon Curtis, My Week With Marilyn saunters through all the paces of the showbiz coming-of-age confessional, beginning with the cloying voiceover that sets the table. The "hero," whose memoirs informed the script, is Colin Clark (Eddie Redmayne), a young idler who aims to impress his upper-crust family by landing a gig as a movie studio underling. (That'll show 'em.) Our boy somehow manages to talk his way into a major production at Pinewood Studios, a vehicle for an unlikely pair of stars: the consummate actor's actor Lawrence Olivier (a delightfully brusque Kenneth Branagh) and matinee-idol sexpot Monroe. An exasperated Olivier is also directing the picture, and finds managing the mercurial, skittish actress to be a struggle befitting a tragic Shakespearean hero. The regal Olivier wants a taste of her pop celebrity, and Marilyn is desperate to be taken seriously, though she's petrified of being exposed by real craftsmen. The eager, inoffensive Clark is enlisted as a go-between for the two camps, a sneaky way around the phalanx of handlers and hangers-on who cover the starlet's every step. Shockingly, she takes a liking to this coltish young fella, and soon they become more than friendly, him serving as her plaything and confidant. What man could resist her? 
And what young man wouldn't toss aside his plain-Jane gal (Emma Watson) for the fantasy woman of everyone's dreams? Colin is blinded by the sparkle, and isn't slowed down by the haze of booze and pills that seems to hover over her. He doesn't judge, which is all the woman wants. 
There's something curious about the movie genre of regular folks brushing up against celebs — think My Favorite Year — in that they try to demystify the star, while simultaneously burnishing the myth. That's true here — we get the same portrait of the wounded country gal in search of love that has become the essential truth of the Marilyn icon. 
But this is not warts-and-all; the dedication to preserving the Marilyn magic is so strong that Williams employs a stunt butt, as not to be compared to that famed rump. Can you blame her? 
Incredibly, Michelle Williams steps so deep into the famous shadow that she almost vanishes, though we are left to wonder what was there to begin with.
Opens in theaters on Friday, Nov. 25.