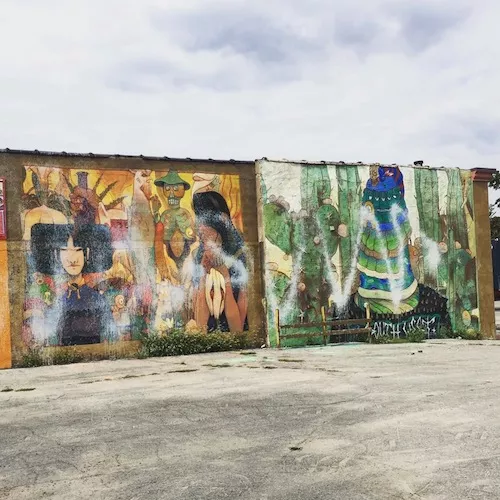 We've sent inquiries out about an act of vandalism that apparently occurred over the weekend.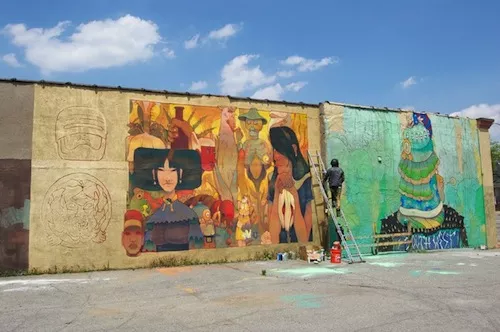 The mural in question is on the south side of 3439 Livernois Ave., the headquarters of Detroit's
Garage Cultural
(which we've written about before). The mural was done by Jesús Benitez, who was interviewed by our old colleague Lee DeVito while he painted it. Benitez had said he liked Detroit so far — in some ways, he said, it reminded him of Mexico City. Look closely at the mural and you'll find a nifty reference to the film
Robocop
.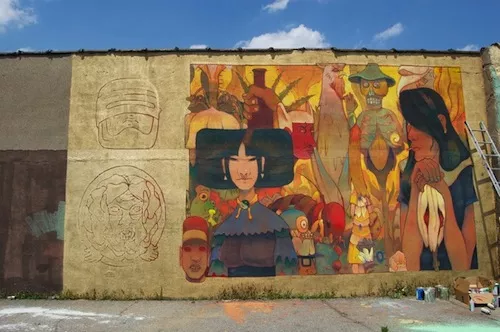 We hear through the grapevine that 1XRUN's Roula David, who commissioned the mural, says they plan to fix it.