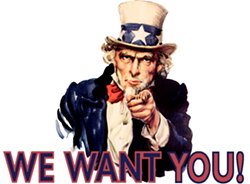 Are you a student of photography who's looking to add some serious bulk to your portfolio? Do you love capturing the people, places, events, and nightlife that make the Motor City so beautiful? Are you energetic, outgoing, and ready to jump into a fast-paced internship that will have you shooting everything from restaurants to retail spots to raves?
You are? Well, hello there.
Metro Times
is currently recruiting summer photographer interns and we want to see what you've got.
Please send your resume and a link to your online portfolio to
[email protected]
Interns must have access to their own photography gear, plus a laptop or desktop computer and editing software. They will be required to spend one day in-office every week when they will receive photography assignments. They'll also be asked to shoot one evening event every week.