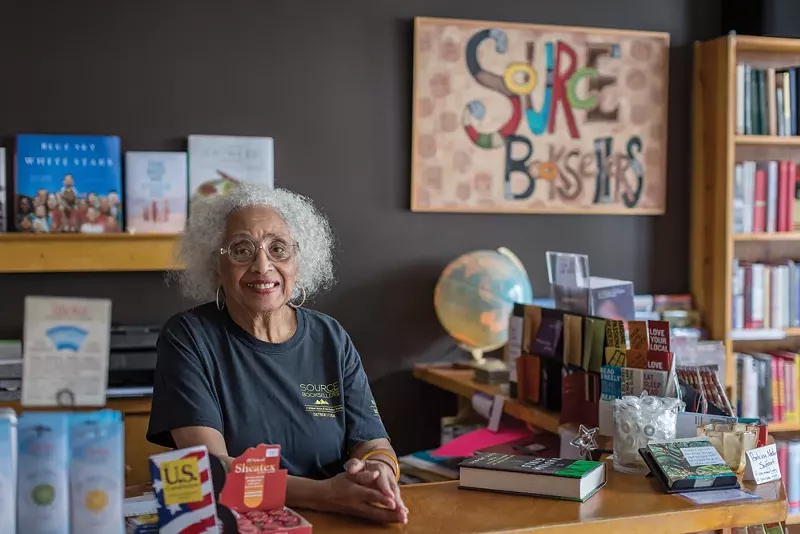 Janet Webster Jones opened her store back in 2002, but her love affair with books began long ago. The retired Detroit Public School teacher is the daughter of a librarian and loved visiting her neighborhood's branch of the Detroit Public Library.
Source Booksellers, now a brick-and-mortar shop on Cass Avenue in Midtown, began with Jones vending books at local events. Then it morphed into a sort of pop up inside the Spiral Collective, before becoming the standalone location it is today.
Now 80 years old, Jones still works in the store daily, where she stocks texts on history and culture, health and well-being, metaphysics and spirituality, and books by and about women.
Source remains competitive in a market largely cornered by Amazon by sticking to those categories, and hosting community events like author talks and even exercise classes.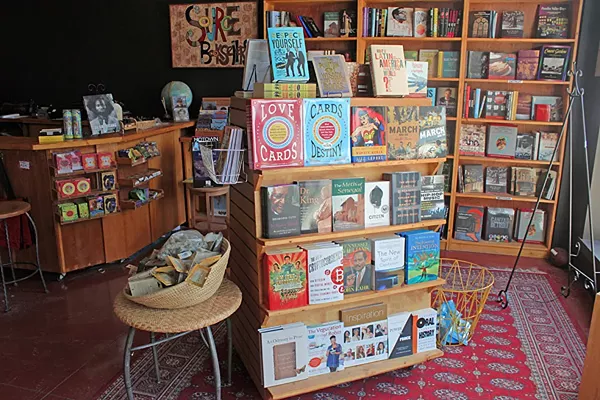 The store serves as a hub of the community, a meeting place that's welcoming to all those who pass by.
When we profiled Jones for our 2017 People Issue, she told us, "We try to have books that will be of interest to and will serve the community," Jones says. "And when I say community I mean anyone who has the courage to come on in."
Now, it's being recognized by
Publishers Weekly
, a literary trade publication that dates back to 1872. For the last 25 years, the magazine has given out a "Bookstore of the Year" award and Source Booksellers is among the top five finalists hoping to bring home the accolade in 2018.
"We're thrilled to be recognized as a nominee for the
Publishers Weekly
Bookstore of the Year award," Jones says in a press release. "The Source Booksellers' team puts in a lot of hard work to meet our community's interests in books and reading. And with the long history that
Publishers Weekly
holds of uplifting literary endeavors nationwide, this is a true honor."
The other nominees are Astoria Bookshop in Queens, New York, Boulder Bookstore in Boulder, Colo., Gibson's Bookstore in Concord, N.H., and University Book Store in Seattle, Wash.
According to a press release, the winner will be announced in late March and the award will be given during a ceremony at the New York City BookExpo in May.
Stay on top of Detroit news and views. Sign up for our weekly issue newsletter delivered each Wednesday.