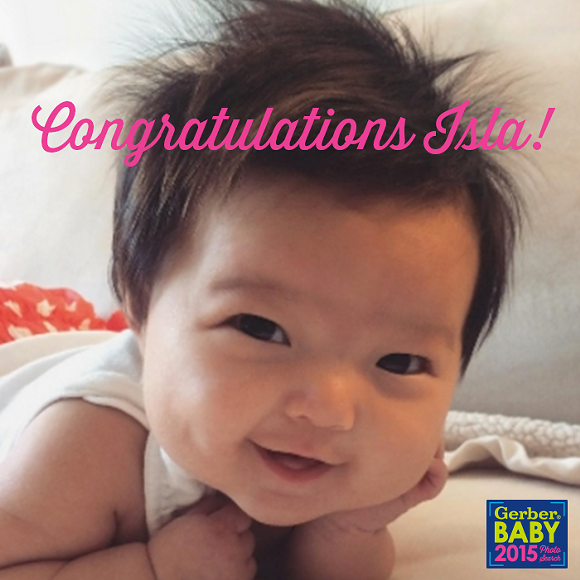 Add another celebrity to our Michigan roster: This year's Gerber baby hails from Troy.
Gerber named 7-month old Isla Welch as the 2016 face of the company on Wednesday. Through a rigorous process of judging photos of babies based on cuteness, adorableness, and facial expressiveness, Welch's photo was selected out of more than 170,000 entries by an unnamed panel of judges.
The annual online photo contest to find a new spokes-baby started six years ago. The contest is limited to babies from one-day to 2 years old. According to the official rules, winners are selected based on three criteria: visual appeal, expressiveness, and "consistency with Gerber heritage and its Growing Up Gerber mission."
Little Isla met all of those requirements and earned the judges' vote with her perfectly tousled hair and a cheeky toothless smile. In addition to representing the Gerber brand, the 7-month old's prizes also include a $50,000 check and $1,500 worth of Gerber swag. The little one also has the opportunity to appear in Gerber advertisements.
Welch's parents, Grayson and Rachael,
told CNN
that Isla enjoys dancing, playing peek-a-boo and blowing raspberries, but despite winning, they are unsure of her entering a modeling career.