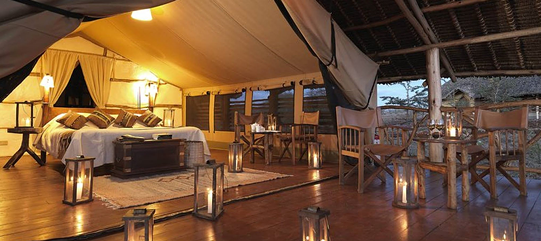 Update:
A Bella Solviva rep. told
MT
this morning that reservations are now being accepted for spring and summer 2016.
Construction on the grounds and various accommodation sites is expected to begin in September, with additional amenities added throughout the fall and into 2016. The glampground will officially open for business on May 12, 2016. Reservations can be made by calling 231.331.3300.
Originally posted: July 31, 2015 at 11:21 a.m.
A "glampground," AKA a place to lodge folks who really want to like the outdoors but just can't quite handle
being
outdoors, is slated to open up in northern Michigan later this year. It will be the first of its kind in the state.
Bella Solviva, a husband/wife helmed company that bills itself as "a comfy camping eco-resort, created for the outdoor adventure enthusiast who has an appetite for indulgence," and a "destination where travelers will experience the positive aspects of camping without the uncomfortable negatives" like not showering or, ew, bugs, is setting up camp near Torch Lake, northeast of Traverse City, in Northern Michigan.
A variety of accommodations will be available — ranging from safari tents with hot water and WiFi, to tipis with full bedding, and supposedly
even a converted airplane
, which would make Bella Solviva one of only six locations in the world sporting an "airliner hotel." Catered meals, spa services, and laundry are also available.
Prices, of course, would differ depending on the level of grandeur a guest requests. More traditional camping accommodations will run upwards of $60, while a night in the airliner could set you back $1000.
Catch Bella Solviva's full pitch below in this YouTube clip, and head over to
their website
for additional details.