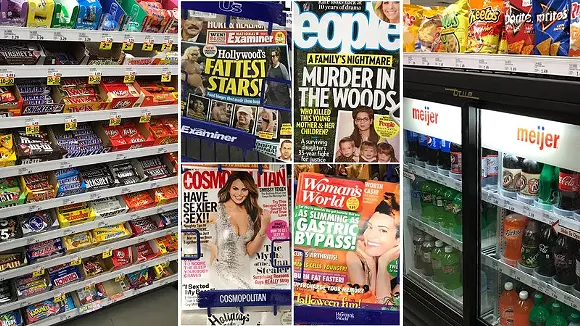 Waiting in a checkout line at Meijer comes part and parcel with getting an eye full of tabloids extolling the latest celebrity sex and drugs gossip coupled with a cornucopia of sugary snacks, a combination that can be considered nothing less than toxic.
Jane Kramer of Bath Township had just adopted her five-year-old son when this stunning realization seemed to smack her in the face. She'd been shopping at Meijer for years, but only noticed the unhealthy duet of candy and gossip mags practically screaming at her from checkout line shelves when taking him grocery shopping for the first time.
"We have these magazines telling us how we're supposed to look and how to lose weight and then we're pairing those with unhealthy, sugary snacks and the result is toxic," Kramer says. Not to mention, the negative messages we're sending to our children.
"It's all so negative," says Kramer. "We could be doing so much better, but we just don't think about it. It's just normal."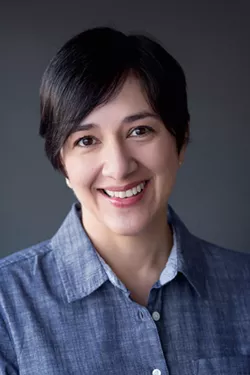 But Kramer wasn't satisfied with normal, so she decided to do something about it. Or at least to try.
She started by calling customer service, but said she was surprised customer service representatives were unwilling to move her call up the chain of command. She left her message with them, a plea to remove the trashy magazines, tabloids, candy, and other unhealthy snacks from checkout lines and replace them with healthy snacks and child-friendly literature, but never heard back.
So, she chatted up the manager at her local Meijer, who found some corporate email addresses for her to contact. She sent out emails, but again her plea seemed lost in the void.
With some cleverness she figured out the emails to Meijer's CEO and COO (they aren't readily available online), and sent her email to them too. Still, she heard nothing.
So, she created a petition on
Change.org
and posted her plea there. And while it's finally garnered attention from both the public and the media, yet she still hasn't heard back from Meijer.
Kramer remains optimistic. She published the petition two weeks ago and has attracted 315 supporters and after an article that ran in the Lansing State Journal and was co-opted by the Detroit Free Press, she says she was contacted by ABC's morning news show
Good Morning America
. When we spoke with Kramer on Thursday, Dec. 29, the details were still being worked out, but Kramer said they were interested in doing a story on her petition.
As her online petition gains steam, she says she's invigorated and willing to take her cause as far as it can go.
"I don't know how many signatures it will take before Meijer does something, but I'm willing to just keep on going, as long as it takes," she says. "Healthy food should be our default."