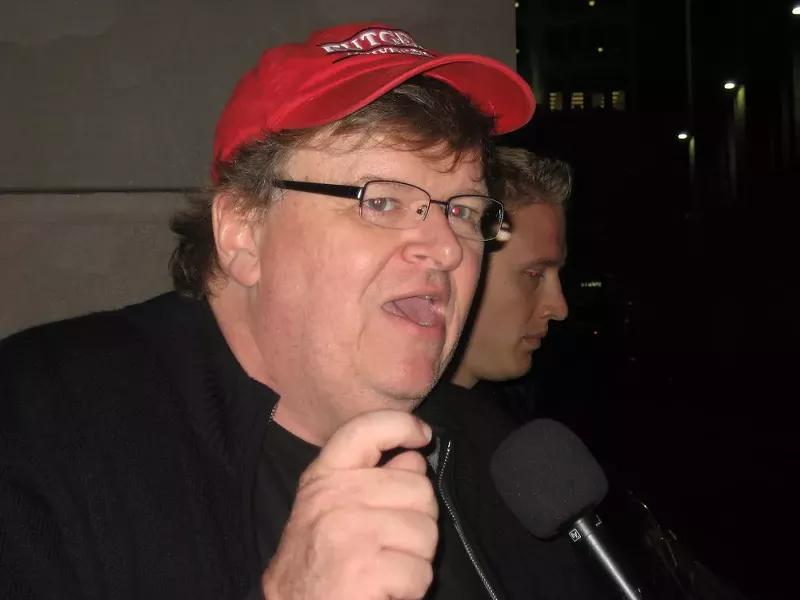 Flint's Michael Moore has been living it up on Broadway the past couple of weeks with his anti-Trump show called
The Terms of My Surrender
.
While tickets at the
box office
haven't been exactly stellar,
Deadline
reports that now that the show ended its run on Broadway, Moore plans to take his act on the road with a tour in the summer.
Moore's show was a little bit different each night, and featured celebrity guests like Bryan Cranston, Gloria Steinem, Rep. Maxine Waters, Stephen Colbert, and even Mark Ruffalo, who led a protest after Moore's show to Trump Tower in wake of the attacks by White Supremacists in Charlottesville.
"My 100 performances on Broadway represent perhaps the most fulfilling experience of my career, he said in a statement. "Having the opportunity to play the Belasco for tens of thousands of New Yorkers (and people from around the country and the world), with a simple and urgent message, has been one of the great honors of my life. And I am deeply moved to be so warmly embraced by the Broadway community."
With Moore's roots in Michigan we will be crossing our fingers for a Detroit or Flint date on this upcoming tour.