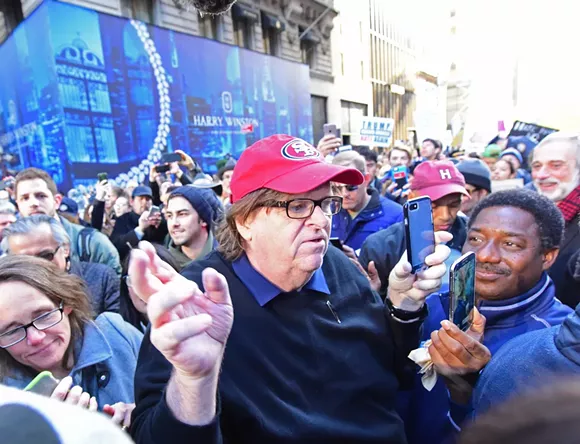 Michael Moore, who is outspoken as a rule, has been relentless in his efforts to keep Trump out of the White House, despite his President-elect status.
Shortly after the election, he was already
talking about impeachmen
t, but now he's begging the electoral college to vote for anyone but Trump come Monday, Dec. 19.
During an interview with
The Last Word
host Lawrence O'Donnell, Moore looked directly at the camera and begged the electoral college to cast their votes against Trump — even if those votes aren't for Hillary Clinton.
Moore insists that putting Trump in the White House will put all Americans in danger, especially considering he's said publicly that
he will not attend daily national security briefings
.
You can watch the whole video here.