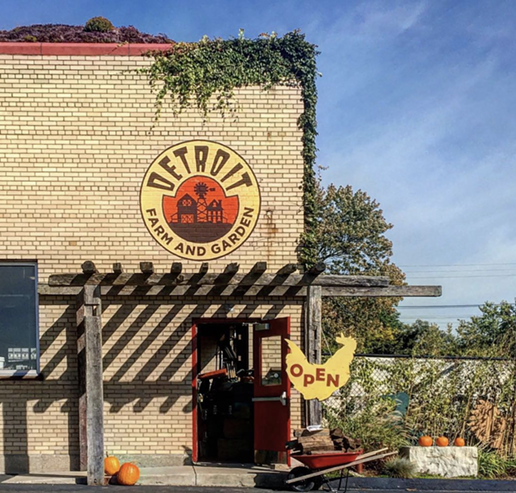 Mexicantown landscaping, gardening, and feed store Detroit Farm and Garden will close in April.
Co-owner Brian Allnutt tells
Metro Times
the shop grew and evolved over the years, but it didn't grow fast enough, and "the economic reality of the situation forced our hand."
The community-focused shop at 1759 21st St. just east of I-75 opened in 2012 and served as a resource for the city's homeowners, home gardeners, nonprofits, urban farms, small businesses, and contractors.
"It made it a challenge to some extent to be engaging to all these different communities, but it was super rewarding to be involved in all the different parts of what was going on in Detroit," Allnutt says.
He thanked customers and the community for its support.
"The kind of people who came in the store were really fun and great to interact with, and they really showed us a lot of support," Allnutt says. "We wouldn't have started the store if we had not received so much support and mentorship in the urban ag and activist community, and the store was sort of a response to the work that we saw going on in the city."
Get our top picks for the best events in Detroit every Thursday morning. Sign up for our events newsletter.