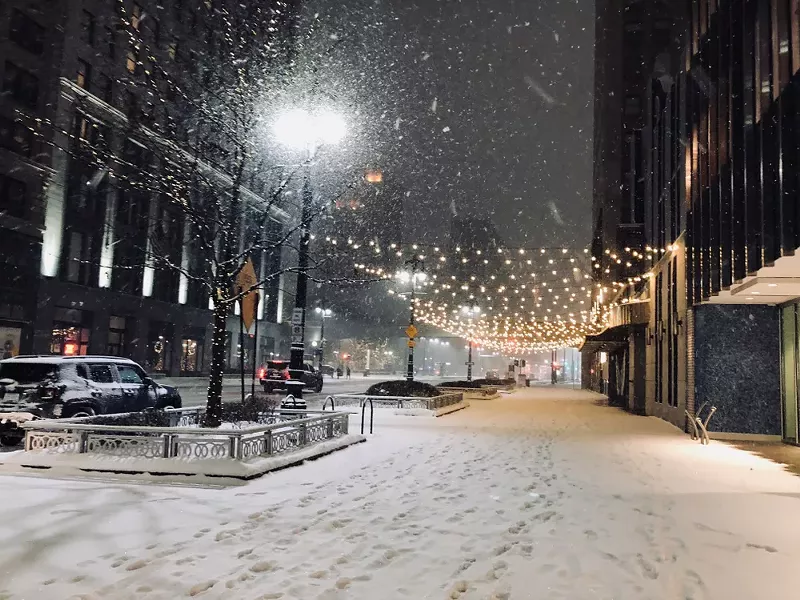 Despite a days-long warm-up that melted the six-or-so inches of snow that fell on metro Detroit last week, it is still possible that we could have a white Christmas.
According to
WXYZ meteorologist Chris Edwards
, "a fresh coating of snow looks like a good bet for the night before Christmas."
The weatherman reports that cold air will pour into the area on Sunday morning, increasing the chance for snow flurries on Christmas Eve and Christmas Day. Either way, he says it's going to be bitterly cold.
According to data collected by the National Oceanic and Atmospheric Administration, southeast Michigan has a 41% to 50% chance of having snow for Christmas any given year — the lowest odds in the whole state.