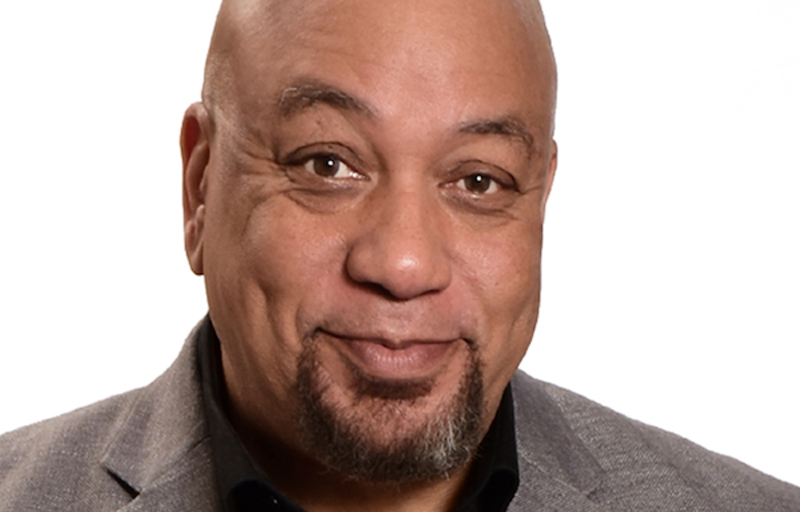 Detroit-area writer Stephen Mack Jones has plenty to be happy about this year. But the summer's crowning achievement was likely his acceptance of the prestigious Hammett Award at the Algonquin Hotel in New York on Friday.
The book,
August Snow
, concerns a former Detroit cop who wins a lucrative lawsuit against the city. It's only fitting, therefore, that the book should send some riches Jones' way. Last year, in fact,
the book was optioned by a Hollywood bigshot
. This year, it was given the highest honor from North America's International Association of Crime Writers, the coveted Hammett Award.
The award was announced at the Algonquin Hotel, site of the famed Algonquin Round Table, where many writers met with Hollywood and Broadway people in the 1920s. In fact, a photo on Jones' Facebook page shows the author seated at the very table itself, a painting of the members of the "Vicious Circle" hanging behind. Not a bad night for a Midwestern playwright, we should think. Can Hollywood be far behind?
Get our top picks for the best events in Detroit every Thursday morning. Sign up for our events newsletter.