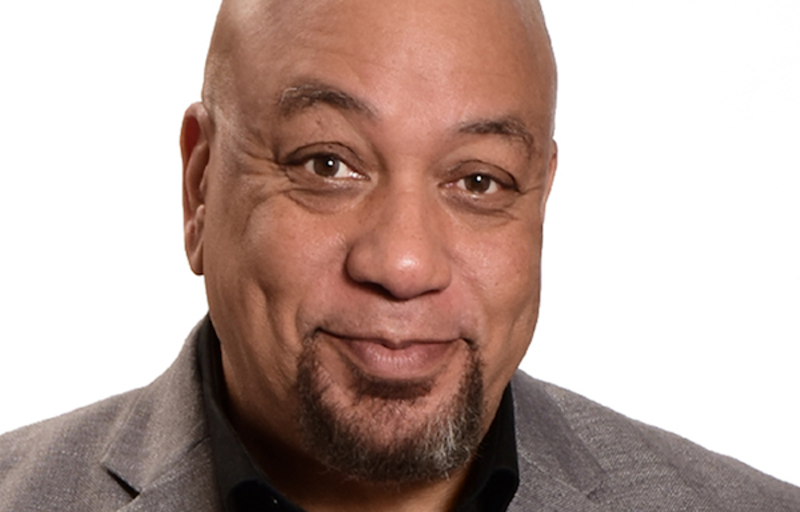 Detroit-area writer Stephen Mack Jones has plenty to be happy about this year. Not that he hasn't had his share of successes already: His plays have been staged in Detroit, Chicago, New York, and Boston. But his crime novel,
August Snow
, published a little more than a year ago, seems to have taken on a life of its own.
The book about the life of a former Detroit cop who hits a payday after suing the city has been laying gift after gift on Jones' doorstep. Last year, news broke that the book had been optioned by the
quintessential Hollywood bigshot
. This year, the book's imprimatur comes from none other than North America's International Association of Crime Writers, with
August Snow
's nomination for the coveted Hammett Award.
The gracious Jones, speaking with us from his home in suburban Detroit, is pleased to get the nomination, but is eager to share the limelight with another metro Detroit nominee, Karen Dionne, whose psychological suspense novel,
The Marsh King's Daughter
, was ranked among 2017's best thrillers by
Library Journal
and the year's best book by
Suspense Magazine
.
In fact, Jones has little time to talk about his nomination: He's too busy praising the other nominees. He especially takes heart that two Midwestern writers received nominations, taking the opportunity to point to the work of literary critic Jon Lauck, author of
From Warm Center to Ragged Edge
, a book that is called "a long overdue defense and celebration of Midwestern literature, culture, and history against the starchy criticism of Eastern elites."
"I think something long needed to be said about the concerted efforts of the literary elite to put all great American literature on the East Coast," Jones says, "with the occasional diversion to the South."
Maybe, with a little help from
August Snow
, that's changing.
Get our top picks for the best events in Detroit every Thursday morning. Sign up for our events newsletter.