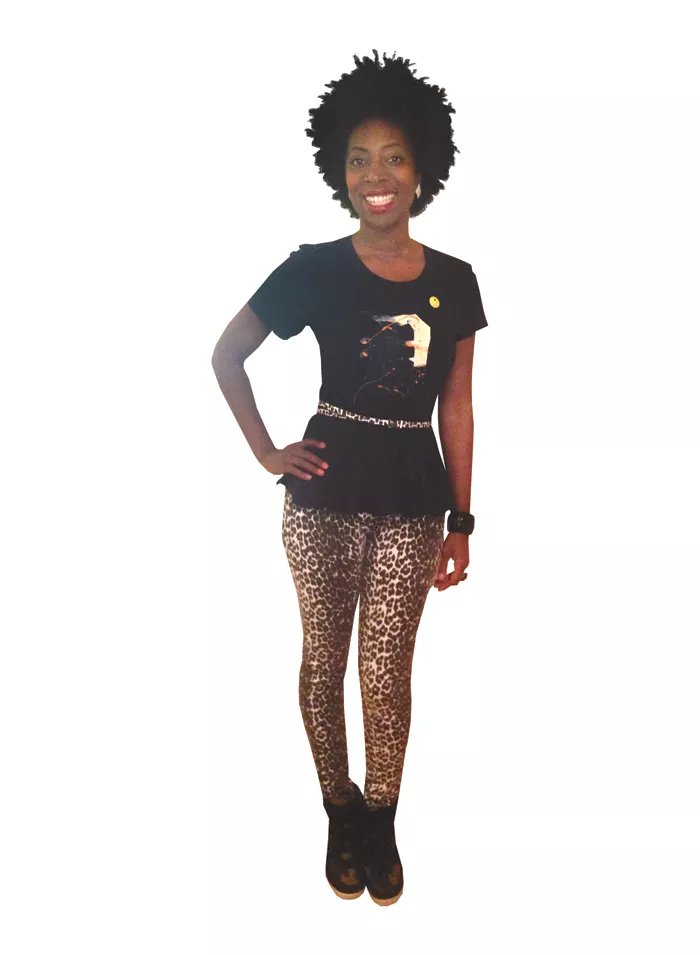 ish Ebony Rutherford is the owner of Trish's Garage, a social and community-based fashion store that offers image workshops, as well as clothing and accessories. She loves to mix and match the old with the new to complete a look. She calls it a #styletuneup. Ebony loves chatting up new friends and connecting with people both inside her store and out. These days you can find her pop-up shop at 1249 Woodward Ave., from now until August, a spot she got through the D:Hive pilot program.
Reliably fashionable, Rutherford makes a point of making good first impressions, and her sassy cheetah pants and sweet peplum top do just that.
You can follow her on Facebook, Twitter, and Instagram at @trishsgarage and keep up with her via #styletuneup.
D denim Peplum,
Trish's Garage: $38
Gray vintage earrings,
Salvation Army: $1
Cheetah belt,
 my closet: $3
Cheetah pants,
 Salvation Army: $7
Gym shoe wedges,
 Pink Pump: $50
TOTAL...$99