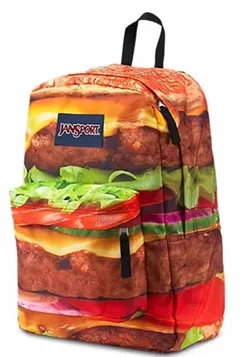 McDonald's, the cornerstone of the fast food industry, will be giving away hundreds of backpacks filled with
double cheeseburgers
school supplies to local kids over the next week.
During the "Get Backpackin' to School" sweepstakes children will be randomly selected and awarded a "McDonald's branded" backpack stuffed with back-to-school essentials. Fifteen locations in the city of Detroit have been selected to host the sweepstakes, and each will giveaway the backpacks during a two-hour block on their appointed day.
For a full schedule click
here
.
Next Monday and Tuesday, four metro Detroit McDonald's locations will host the same sweepstakes in cities like Ypsilanti, Oak Park, Taylor, Lincoln Park,