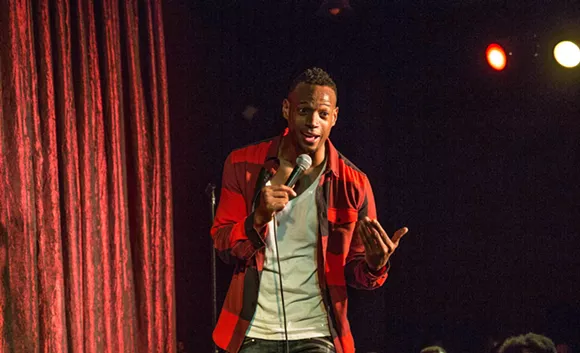 To thine own self be true. We've heard the famous quote but how many of us actually live it?
Actor, comedian, producer, writer and film director Marlon Wayans speaks on making this sentiment a reality in his Scandal-less tour, which is stopping in Detroit tonight. Thanks to his fearless brand of humor, fans should brace themselves for the "unexpected," says Wayans.
MT
caught up with the multi-faceted performer whose films have grossed more than $736-million, to discuss his current tour, latest projects, branching out from his brothers and his key to longevity.
"The tour has been going great, folks have been laughing and truly enjoying themselves. For me, that's all I want…to see people laugh until they cry. Over time, people just know that when it comes to getting a laugh, Marlon is going to do what he's gotta' do," says Wayans.
"You have to live and die by what you feel, your instincts, your point of view and you have to be you."

tweet this
On tour and in all that he does, he says he never holds back and from the looks of his success, it's working. "My last name is Wayans but I identify myself as Marlon because I have my own personality, my own flavor, I take my own risks, build my own boundaries and build my own brand. I'm crazy *laughs* and I just enjoy doing what I do."
Not that keeping busy touring isn't enough, Wayans recently filmed a pilot for NBC. The new comedy is loosely based on his life. "I'm a different type of TV dad. It's kinda' based on how I raise my children and the crazy advice I give them. If someone made Richard Pryor (into) Bill Cosby, that's the character,'' says Wayans.
Although we've seen him on television many times before, the anticipation will be high as fans haven't seen Wayans in a sitcom since The Wayans Brothers. He very, very jokingly gives the ending to the show that never received a final episode. "Marlon gets shot…I mean, I would love to have a final episode. I would love to do it. It's not going to happen but…you know, they don't give endings to black shows, they just end."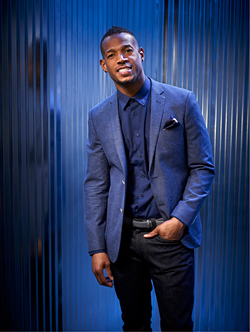 Living your true self can be difficult especially if you've become accustomed to having a team especially when that team is family, but he thinks branching away from his brothers has been rewarding.
"I love my brothers and I miss them but I really love what I'm doing. I love that I'm doing stand-up and my own projects. I'm still a part of the Wayans' legacy but I'm really excited about building the legend of Marlon. I carry them with me and all the lessons I've learned, but I've also learned a lot by doing me and it's a wonderful feeling." Being true to yourself isn't the magic recipe for success, he says. "I think my longevity comes from hard work. My dad instilled that work ethic into me and my brothers. I think it's always about the work and I think that's the most important thing that you have to do. You have to work. The more you work the better you get and the more prepared you are for those success moments. Success comes and it goes away so you work hard and get your moment again." Wayans says he'll continue filling in the gap of slap-stick, no-holds barred comedy that's missing from the industry, which he calls "classic comedy."
"I'm a throwback, that's the type of humor I have and will always have."
No compromises, no apologies, just his authentic self.
Follow @marlonwayans on Twitter and catch him tonight at The Fillmore Detroit, 2115 Woodward Ave. Tickets are $39.50 (doors open at 7pm). Call 313-961-5451 or visit thefillmoredetroit.com