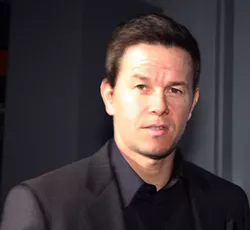 Ever since the announcement that Mark Wahlberg would be bringing his brand of burgers to Detroit, people have lost their damn minds.
Many have turned out in droves near the future Greektown home of Wahlburgers, hungry for the chance to rub elbows with the rapper-turned-actor-turned-restauranteur, however, one one area man decided the Craigslist personals were his best hope for meeting Marky Mark.
See the full post for yourself below, no word on whether or not someone hanging out in the "suite section" of Comerica helped this dude out, but as we love happy endings for CL ads, we really hope so.
Hello Detroiters, If you happen to be going to the Tiger game tonight and you run into Mark Wahlberg, (I'm thinking definitely the suite section only) let him know that there's a local writer who's trying to meet up with him for just 5 minutes to pitch a screenplay about sports and Detroit.

If you do luck out and meet him, after you mention this post you surely have to remind him how the Tigers just swept the Red Sox.

Jonny Quest
Not really sure reminding him of a Tigers sweep was the best idea, but we admire his chutzpah.