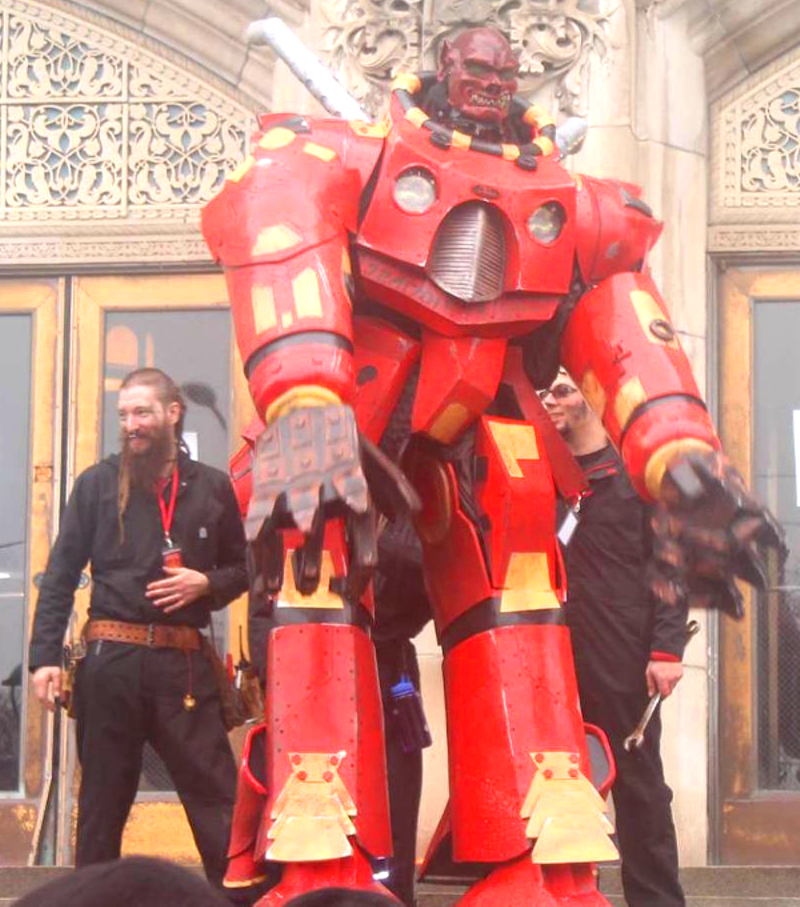 Maker culture, the designer set, and the hipster parade set are converging tonight at Makers in the Raw, a special event that should set a new bar for home-grown Detroit fringe fun. It's co-produced by the Marche Du Nain Rouge and the Detroit Design Ball, and it takes place as part of Eastern Market After Dark.
It's fitting that the event should take place after international design mavens have crossed paths in town for several days marking Detroit's designation as a UNESCO City of Design, and the Detroit by Design-sponsored event will provide a look at some of Detroit's more unusual contributions to the discipline.
How unusual? The event will showcase runway fashion, cockroach cars, towering robots, winged horses, and more.
First, the design set pieces: Doyle Huge's CarCroach will be there; it's a sort of a cross between a cockroach and a Chrysler that's been to Burning Man and back. Attendees will also see the Equus Pegasus Machinamentum, which we understand to be a cross between a winged horse and a mechanical bull. Also on display will be the fearsome Nainbot, a 10-foot-tall mechanized version of Detroit's mythical gremlin. Visitors can also expect bike art sculpture, wire cars, and even a truck bearing a Nain Rouge-faced grill.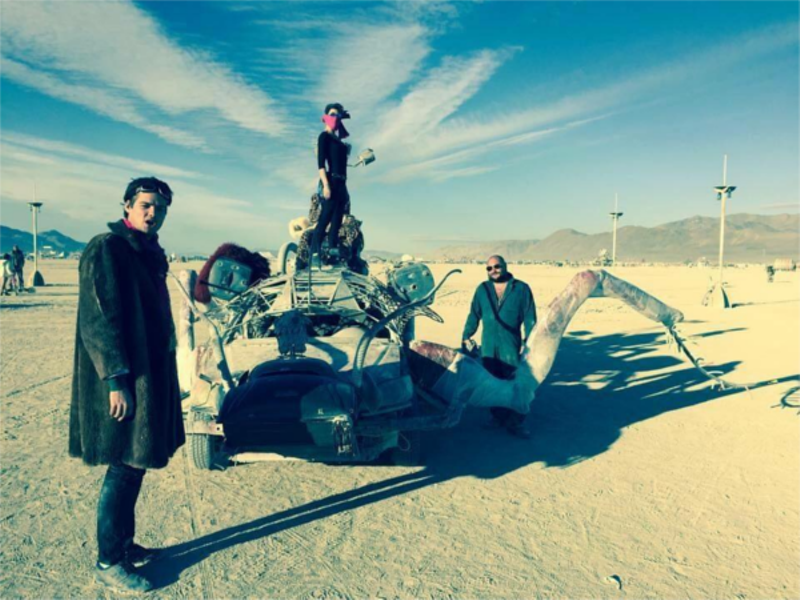 And that's just for starters. The event's runway fashion showcase will feature designs from
Stein Van Bael
,
Nabeela Najjar
,
Cheryl Zemke
, and
Torya Shoeniger
.
Dance troupes will also strut their stuff, with performances from Ballet Edge, Sylvia Suttle Studio, and flashy costumed spectacle from Caribbean Mardi Gras Productions. And that's not even touching on the music, food, and drinks that will be on offer.
It will all take place in a nook behind the FD Lofts at the Eastern, 3434 Russell St., up on the northern edge of Eastern Market. It comes with a special sundown party beginning at 7 p.m., where ticketholders can meet the makers, get up-close looks at the art cars, and upload selfies in the fading sunlight. The event then opens to the general public at 8 p.m.

Tickets are $19-$35 and available here. For more information is available, click here.