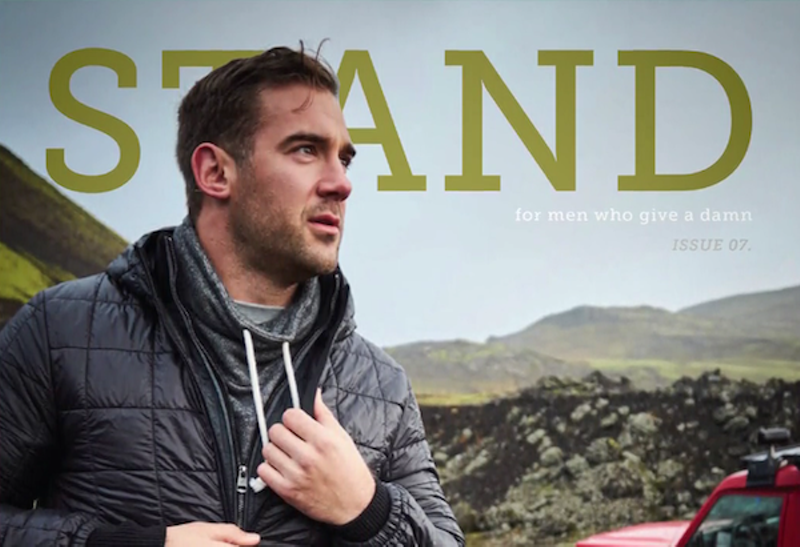 Years before the #metoo hashtag appeared, publisher Dwayne Hayes saw the need for a magazine to prod men to be more caring and — dare we say it? — more ethical. It's a publication dedicated to celebrating men who desire, struggle, and commit to making the world a better place.
In eight issues, that magazine, STAND, published in Farmington Hills, has covered masculinity and fatherhood, love and marriage, fiction and poetry, health and fitness, even culture, style, and humor. There are, of course, deep dives into the lives of individual men, and what being strong means to them.
What the writers often find is that being strong doesn't mean being a hardass, a jackass, or a loudmouth. Being strong often just means bringing out what's best in you. Some pieces even probe topics that would seem more at home in a women's magazine, such as body image, wedding planning, or wardrobe advice.
As you might imagine, publishing a magazine urging men to be thoughtful and caring isn't as profitable as putting out a magazine telling men they're just fine being the male chauvinist pigs that they are — as long as they buy this car or that phone. No, the lads behind STAND could use a bift of help, and are hoping people will step up and lend a hand.
If you've rooted for the women who are speaking out against rape, violence, and exploitation, perhaps you might take a moment to consider a donation to the men are trying to turn masculinity around from the inside. At publication time,
STAND's Kickstarter campaign
was a little bit more than a third of the way to its goal of $10,000.
Here's your chance to show that you give a damn about men who give a damn too.
Get our top picks for the best events in Detroit every Thursday morning. Sign up for our events newsletter.