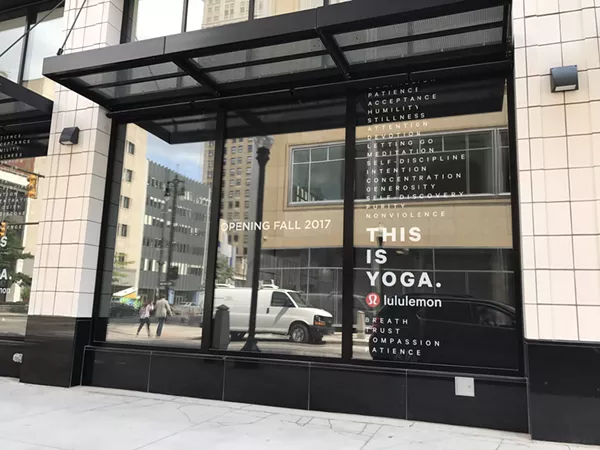 A representative from Lululemon confirmed to
Metro Times
this afternoon that a location of the popular yoga clothier will open in downtown Detroit in late September.
The representative offered no other details, but as the
Freep
reported earlier this afternoon, it appears that the store will take the place of Kit & Ace, a luxury "technical cashmere" purveyor that abruptly shuttered this Spring, at 1459 Woodward.
We drove by this afternoon and saw workers removing Kit & Ace imagery from windows, while Lululemon logos have already been placed on some of the windows.