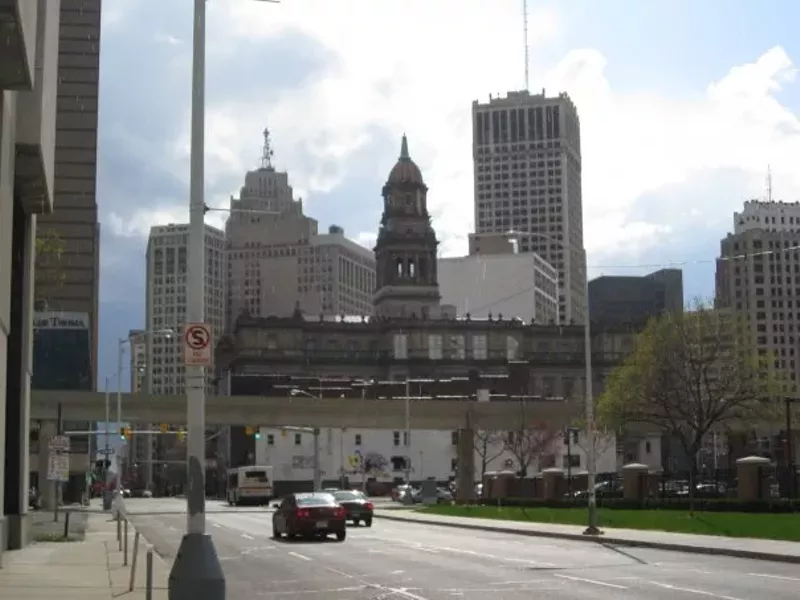 Detroit has been named among the top ten cities for Lonely Planet's "Best in Travel" 2018.
That distinction would have had a somewhat different meaning 20 years ago. Originally aimed at such intrepid but frugal travelers as hippie backpackers, Lonely Planet is now the largest travel guide book publisher in the world, owned by an American billionaire, and when it gives destinations the nod, travelers from all over the world are influenced.
While the brand may have lost some of the gritty appeal it once had, it does tend to find value in places that have a certain grittiness. San Juan, fresh off a hurricane and still without the essentials of First World life up and running, is suggested as a top ten destination. That's why second-place Detroit and the hurricane-ravaged San Juan, in the No. 8 spot, made in the top 10 cities list. It's almost certainly why Detroit earned the No. 2 spot on the list.
The blurb
, frankly, is very silly. It reads like a District Detroit copywriter given free rein to work in words like "crazy-huge" and "groovy." According to the blurbage, "young creative types jump-started the scene," which then "sparked fresh public works, such as the just-opened hockey and basketball arena downtown" (LCA is a "public work" mostly in the sense that public money was used to build it).
The article behind it
is little better, including some grittier stuff, such as the Packard Plant, but dwells lovingly on Corktown and downtown, while regarding the neighborhoods as flyover country. It ends with a beaming Olympia Development executive, flush with profits from his new arena, talking about how great life is. (Clearly, the publication is no longer aimed at the bindle-toting hippie demographic.)
In the end, though, being rated a top destination by Lonely Planet is a good thing, if only because it will draw people who may be curious enough to look past the hype and explore the actual culture of Detroit. We hope they'll pick up a copy of
MT
while they're here, or search our back-issues online to find those off-the-beaten path pleasures that really make Detroit unique, the bars, barbecue spots, ethnic eateries, out-of-the-way theaters, and other attractions. You'd find those places on your own with a bit of looking, but you'll get there more speedily with on-the-ground knowledge of what's offbeat and interesting.
You know, the kind of lowdown Lonely Planet used to provide.