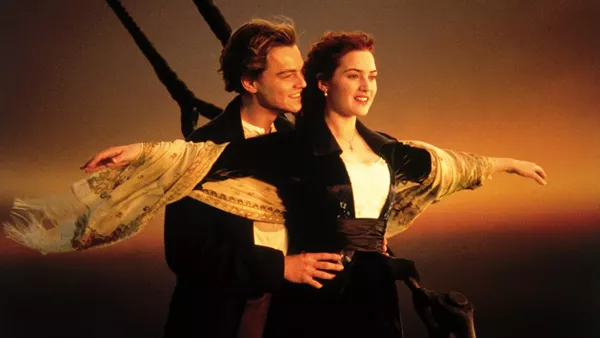 I made my mother take me to see
Titanic
in the movie theater at least three times and every time she covered my eyes during Jack and Rose's dewy love scene. I was in sixth grade and the year was 1997 — yes, a whopping two decades ago.
Now, in honor of the film's 20th anniversary, the movie has been remastered in Dolby Vision 2D and 3D and director James Cameron himself has said viewing the new version is like watching the iconic film for the first time.
The movie will screen in Dolby Cinema at AMC theaters across the county — but metro Detroiters can only catch the film in Clinton Township at AMC Star Gratiot 15.
The movie will screen for one week starting Dec. 1. Tickets sales start on Nov. 15 at 5:30 p.m. and can be purchased at the theater or by clicking
here
. According to a press release, tickets also come with a free digital download of the film, while supplies last.