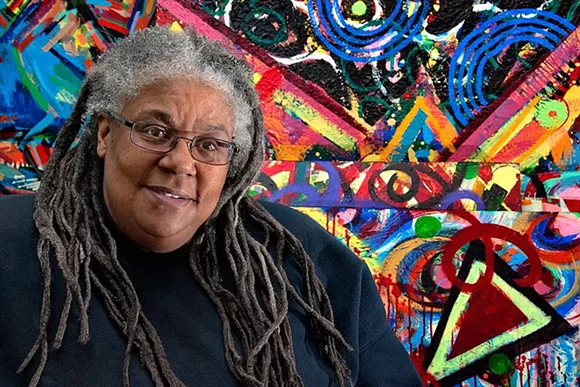 The Kresge Foundation has set up an award in honor of the late Gilda Snowden, the champion of local art and mentor for young artists
who died late last year
.
On Thursday, the foundation announced the winners of the inaugural award, who each get $5,000 in unrestricted cash. The winners were experimental poet Maia Asshaq (read our recent profile in our People Issue
here
) and visual artist Christopher Yepez, aka Sacramento Knoxx.
The two artists were chosen from the applicants for the
recently announced
Kresge Artist Fellowships and picked by the panels of national and local artists and arts professionals that selected the Kresge Artists Fellowships for the literary and visual arts. Similar panels will select two Gilda Award recipients in 2016 as well, focusing on the fields of dance/music and film/theatre.
"Gilda Snowden was a vital and almost ubiquitous presence in the metropolitan Detroit arts community," says Rip Rapson, president and CEO of The Kresge Foundation, in a release. "As an artist and a supporter of artists, she is simply irreplaceable. This is one small way to extend what she believed in."
More information on the award and this year's winners is available
here
.