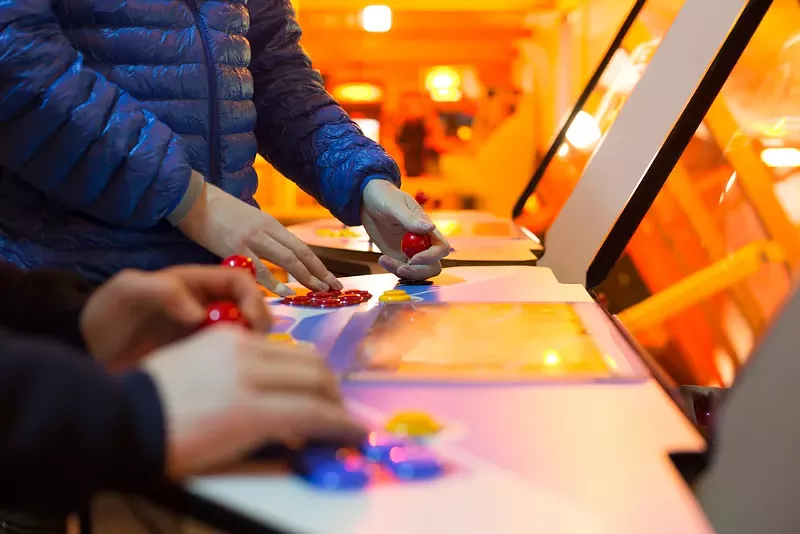 Nostalgic arcades have been a hot trend in Detroit for the past few years, but we've yet to see a fully dedicated space survive. Offworld Arcade tried it for a while, but found it more sustainable to host intermittent pop-ups and a spot called
Ready Player One seems poised to open soon
.
But, nerds may yet have another opportunity to abuse the kick plate on a vintage video game when K.O. Gallery opens this July. The mixed-use creative space and art gallery is a collaborative effort between Heavenly Dogs, the Detroit Arcade Club, and Offworld Arcade, promising to offer a "broad range of events, including art exhibitions, pop-up arcades, musical performances, special one night events and more."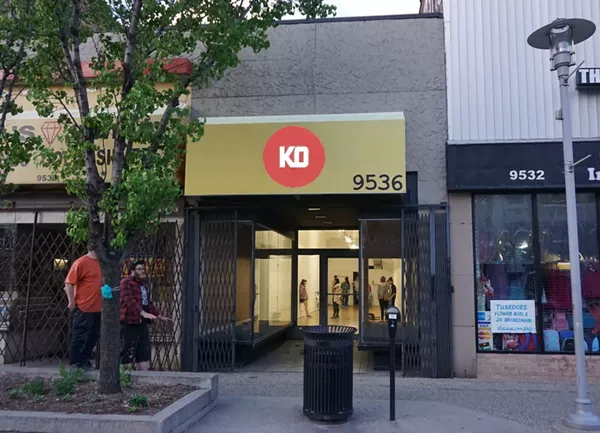 "The concept of K.O gallery was born out of a lack of opportunity. Whether it be creatively or the ability as a young person to navigate the local creative industry, we wanted to build a space where we can do exactly what we want, when we want to," Ramen One, director of Heavenly Dogs, said in a press release.
Heavenly Dogs will curate the programing at the gallery, promising to focus on emerging local artists who specialize in illustration, low brow art, and graffiti. The Detroit Arcade Club and Offworld Arcade will use the space to hosting gaming tournaments, Twitch.TV gaming streams, and open arcade nights, according to a press release.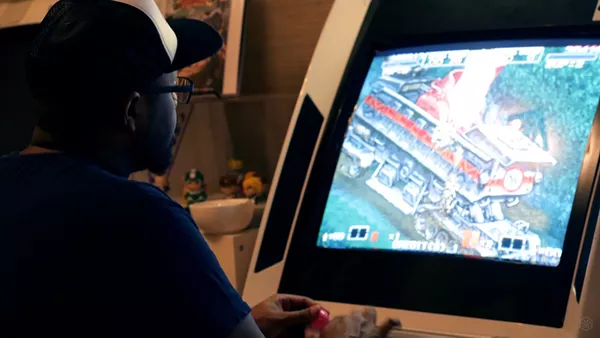 "We are collaborating with DAC and HD in an effort to provide an opportunity to gather and game in more of a gallery setting than that of an arcade bar. This project isn't profit-driven for us and we see KO as being something closer in experience to our original spot in Corktown," Offworld's Don Behm said in a press release. "The space is raw and versatile, the lights are dim, the music is loud, the people are friendly and the games are there because we love playing them — not because we need a gimmick to sell beer. By participating in projects like KO we are able to continue to grow our collection and at the same time stay true to the real reason we started Offworld in the first place — to bring people of all ages, from all walks of life and cultures together and give them something positive to build a community around."
The space is slated to open on July 1 at 9536 Jos Campau, Hamtramck. An opening celebration will take place that evening from 7 to 10 p.m. featuring artwork by Ramen One, Brach Goodman, Hyper Mutant, KickFace, Jessi Donnelly, Shaina Kasztelan, Wolf Baker, Heidi Barlow, among others. The free event will also offer open arcade play.