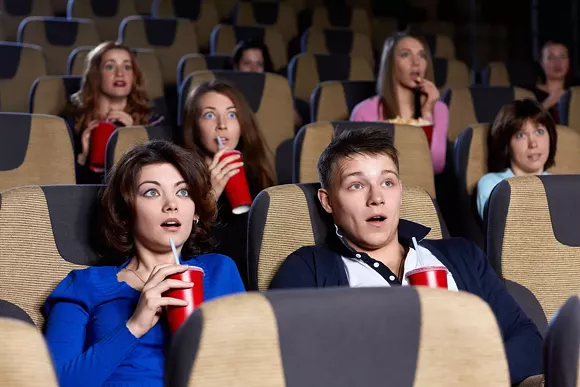 Maple Theater in Bloomfield is taking the decision-making out of going to the movies, well at least for the brave souls willing to let someone else decide what flick they pay to see.
Secret Cinema is the theater's twist on a classic film series, where moviegoers don't know what they're going to see until the lights go down. But don't worry, it's not Joe the Movie Critic picking out what you'll watch, all of the films are curated and presented by local film professors, critics, industry professionals and a few chosen cinephiles. Plus, there's a Q&A with the presenter to provide historical and cultural context and analysis (and so you can tell them you hate them if you didn't dig the pick).
The surprise films are shown each Thursday at 7:30pm, and you can even get it on the action and submit titles yourself (email
[email protected]
).
Here's a
list of previous titles
so you can get an idea of what to expect. But c'mon, it's only $6 for general admission ($11 for
fancy-schmancy
club seating), which is way less than what you paid to go see Pride and Prejudice and Zombies.
More info
here
.