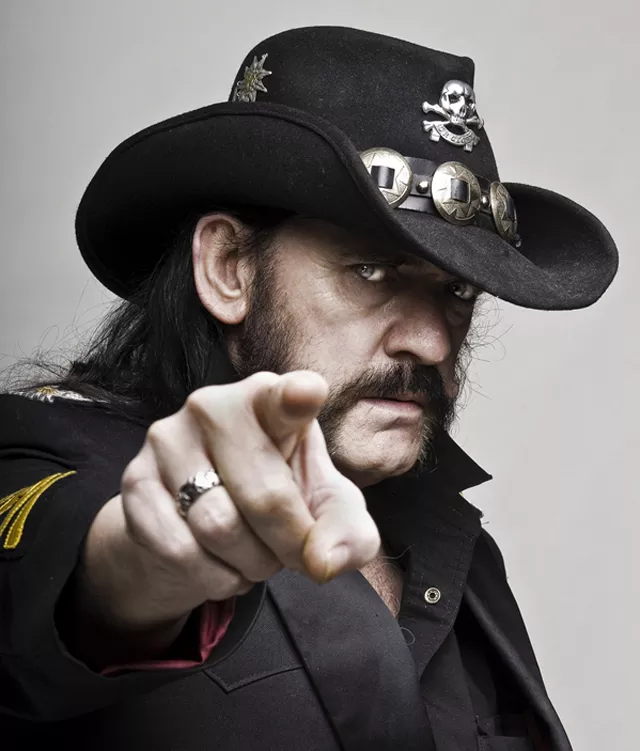 Lemmy
This new rockumentary on the life of the storied Motörhead frontman got a huge reception at last year's SXSW, and it's finally coming to Michigan. Conveniently, these two screenings are just a couple of weeks before Motörhead's show in Royal Oak. Lemmy directors Greg Olliver and Wes Orshoski have, by all accounts, done a grand job capturing the man, warts and all.
"It's easy to create drama on these reality shows," Orshoski says. "We knew from the beginning that there wasn't going to be that drama, so we try to make it a really fun experience for the viewer. Greg had this great idea of taking Lemmy out to a vintage World War II tank, and he loved the idea. We have Lemmy riding around in the tank and shooting it. It doesn't get any more metal than that."
So what does Lemmy think of the final results? "We were in Berlin with him a couple of weeks ago," Olliver says. "Lemmy's not a man of many words. He thinks about what he says and then he says what he wants to say. After seeing the final version, he told us that we did a really good job. For him, that's like an American guy throwing his arms around you or something."
But how did the directors get over the Osbournes-esque issue of their subject acting up to the camera? "Lemmy doesn't act," says Orshoski. "He wouldn't know how. He can only be himself." —Brett Callwood
Wednesday and Thursday, Feb. 2-3, at the Magic Bag, 22920 Woodward Ave., Ferndale; 248-544-3030; doors at 8 p.m.; $8.