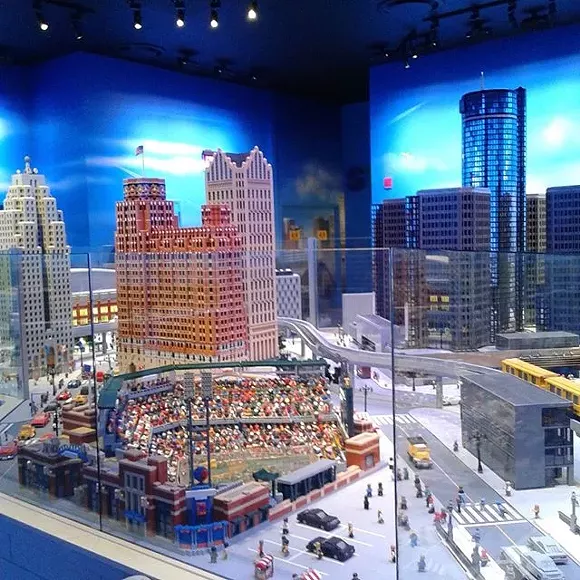 If you were among the folks disappointed by the Legoland Discovery Center's "no childless adults allowed" policy, you'll want mark your calendar for this.
Tuning the tables on their everyday policy, Legoland Discovery Center Michigan is hosting an adult night from 7 to 9 p.m. on April 28. It's the first adults-only event the center has offered since opening March 25 at Great Lakes Crossing in Auburn Hills.
The theme for the evening is racing. Visitors are encouraged to build their own Lego vehicles in the center's Build & Test area, then go head-to-head against other builders on the track. The fastest creation will take home the grand prize — a Lego trophy built by Legoland's Master Model Builder, Clint.
In addition to the races, all of Legoland will be open for visitors to explore. So if you haven't gotten around to borrowing a child to check out Michigan's first Legoland attraction, or just prefer to enjoy the experience without scores of children underfoot, here's your chance to tour MiniLand Detroit and build a Lego racer. No child required.