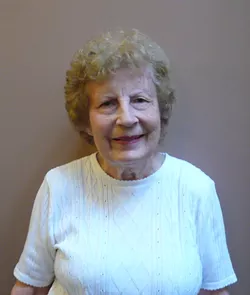 A Detroit Public Schools art teacher left a $1.71 million gift in her will to the Detroit Institute of Arts, the museum says in a press release.
The donation comes from Elizabeth Verdow, a longtime Farmington Hills resident who died in 2014 at the age of 86. Verdow had been a museum shop volunteer at the DIA from 1990 to 2009.
According to a report
by Mark Stryker at the
Detroit Free Press
, Verdow had told DIA officials in 2003 that she planned to leave the museum a gift — though she had not indicated the magnitude.
Verde's will stated that $1.26 million of the $1.71 million gift would be used for contemporary painting and sculpture acquisitions. $450,000 is to go toward the museum's operating endowment.
"We are humbled by Elizabeth's longtime dedication to and support of the DIA," DIA director Salvador Salort-Pons said in a statement. "She enriched the lives of countless visitors during her 19 years of volunteer service, and her gift will help enhance our contemporary art collection, greatly benefiting our community. We are so inspired by her philanthropy and civic commitment. She has set a very high example for all, and her legacy will live on for years to come. We are deeply grateful and moved."
It is currently not clear how Verdow made her fortune. She reportedly never married, and had no children or relatives in Michigan.